Stained Glass Baby Blanket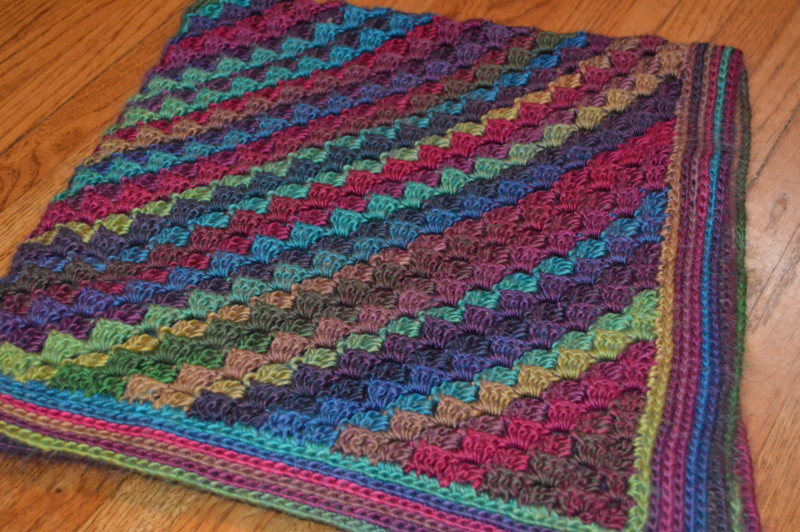 Aren't these colors just gorgeous?!? I fell in love with the yarn last summer and just knew the jewel tones would be perfect for a baby girl who needed to stay super snuggly warm through a Minnesota winter. Then I found the Spring into Summer Blanket pattern by the Felted Button, which used the same yarn in a different color, and I knew this would be making this blanket. I just needed a recipient. When I found out my sister-in-law was having a baby girl due in December, I knew it was meant to be.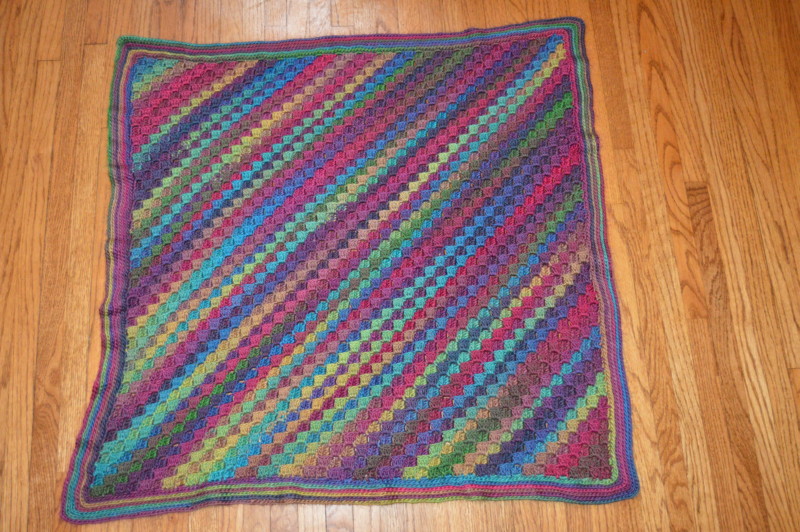 And did I mention that the pattern is free on ravelry? The pattern is just a basic corner 2 corner stitch, (same one I used in my Island Fever scarf. I actually made this blanket first.) The magic comes from the yarn. This is Red Heart Boutique Unforgettable in Stained Glass. The long, gradual color changes make the gorgeous striping without any work at all. No color changes, no ends to weave in, just adding a new skein every now and then. The yarn is a bit hard to work with, it gets frizzy and is a pain to pull out stitches if you make a mistake, but the pattern is really just clusters of 3 double crochet, so there isn't much to mess up.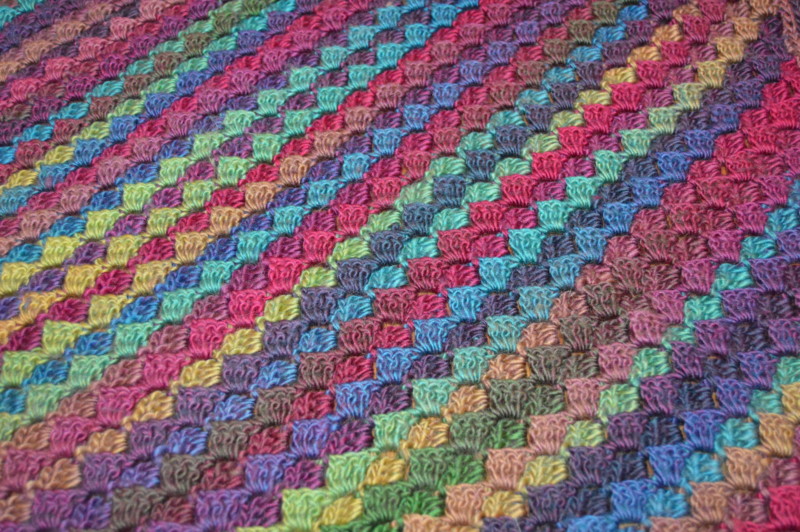 I wanted the blanket to be about 3 feet square, so I just kept increasing until the blanket measured about 30 inches or so on the two sides, then decreased to complete the square. The border added another couple inches. The border is half double crochets worked into the horizontal loop. The pattern has a nice photo tutorial to explain the stitch. It didn't mention how to join rows for the border, so I just did in a continuous spiral. It was the cleanest way I could find. In total I used just over 4 skeins of yarn.
And because I just can't help myself, I made a matching hat to go with it. I modified this pattern from Mad Hat Mama, making it smaller and leaving off the bill. I apologize for not knowing the exact modifications. I found somewhere that a baby hat should be a 4 inch circle before you stop increasing. I followed that general advice as well as comparing it to another newborn hat I had to get it the right size. To be honest, it was too big when she was just born.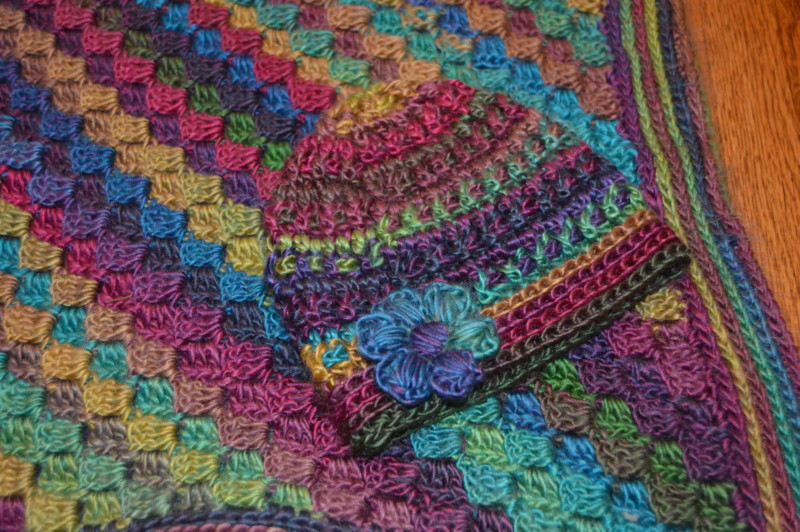 Last I heard, this had become Baby Cecilia's favorite blanket, so I may be making another one soon. It never hurts to have a backup lovey so it can occasionally get washed, right?