Chorizo and Egg Breakfast Tacos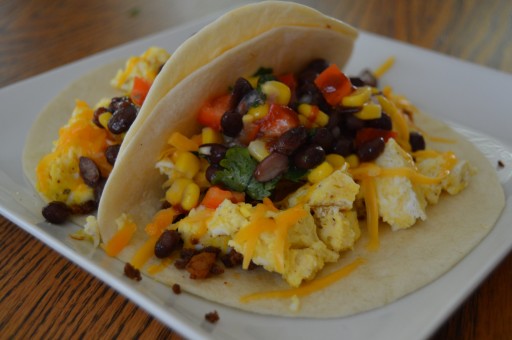 Yes, I have yet another taco recipe to share. I really think you can put almost anything in a tortilla, and it suddenly comes at least twice as delicious. Anyway, these breakfast tacos have quickly become my favorite weekend breakfast. Or they are also delicious for dinner during the week. Or any other time you eat, really.
There is nothing particularly complicated about these tacos. It is just the idea to put it all together. And Ryan can take the credit for that. We had left over chorizo, some salsa, he scrambled a couple eggs, and suddenly the perfect breakfast tacos were born.
So step one is brown some chorizo, which is a Mexican style sausage. It has a little more spice than an ordinary sausage and a trademark red color. We were having trouble finding it for a while, but our local grocery store started carrying some made by Jimmy Dean, so it's pretty mainstream at this point.
Step two, scramble some eggs. The secret to fluffy eggs is to take them off the heat right before they are actually done and let the residual heat from the pan finish cooking them. Take them off after they look done, and they'll keep cooking and taste like rubber.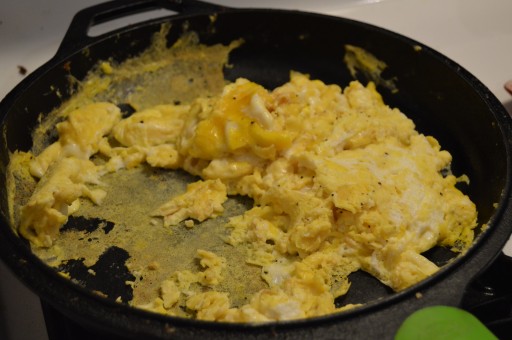 Step three, add chorizo, eggs, and your choice of taco toppings, such as cheese and salsa, to a tortilla and eat it up. My preferred topping is actually the left over Corn and Black Bean Salad from my Pork Taco recipe. If we make pork tacos, I always request breakfast tacos the next day as a way to use up the leftover "salad". If I'm feeling ambitious, I might whip up a half recipe just for breakfast. If no corn and black bean salad is to be had, regular salsa and a couple cilantro leaves is also delicious.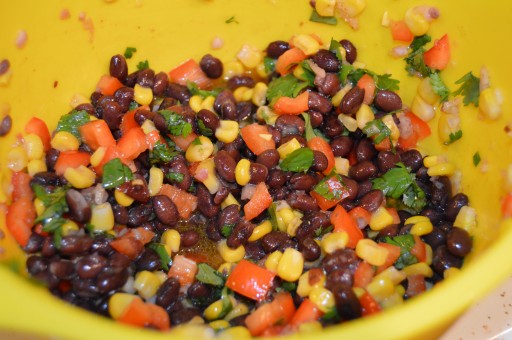 So there you have it. A super simple recipe for a super fabulous breakfast taco. Enjoy.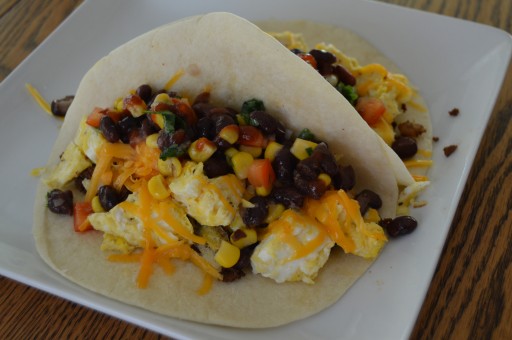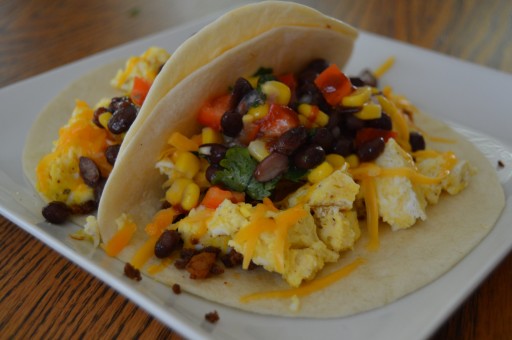 Chorizo and Egg Breakfast Tacos
2014-12-08 13:43:26
Breakfast tacos with chorizo and eggs...
Ingredients
Chorizo sausage, browned
4 eggs, scrambled
Tortillas
Taco toppings of your choice, such as cheese, salsa, sour cream, cilantro leaves
Instructions
Add scrambled eggs and chorizo to tortilla. Top with toppings of your choice.
Crafty Cori Strikes Again http://craftycori.com/