Chocolate Covered Peanut Butter Ritz Sandwiches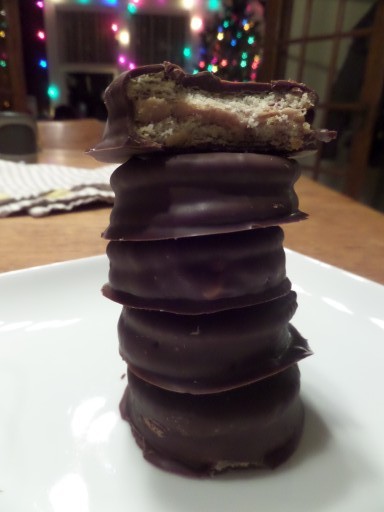 Normally I make homemade peanut butter cups, just like Reese's each year. But they are a lot of work, and I just didn't have time this year, so I had to get my chocolate peanut butter fix some other way. Enter the Chocolate Covered Ritz crackers. Now Ritz crackers might not seem like they belong in Christmas candy, but trust me, these are good. Ryan even said he prefers them to the peanut butter cups.
And while I can't say that I like them better than the peanut butter cups, they are infinitely easier to make and they satisfy the same chocolate peanut butter craving, so in that way, I'll agree they are better.
All they take is some melted chocolate, some Ritz crackers and some peanut butter. It's really that easy.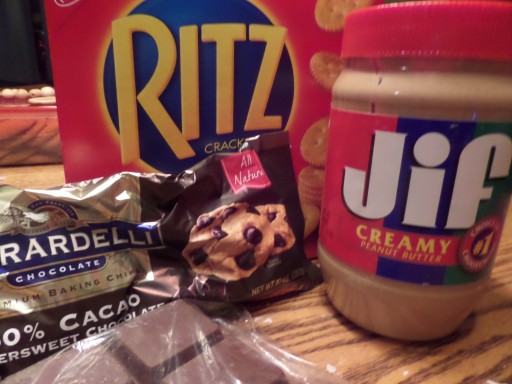 I like to use a mixture of really good chocolate chips and chocolate almond bark. I want the flavor of the chocolate chips, but I want them to set up nice and hard like almond bark. I mixed one bag of chips with 6 squares of almond bark. It seemed to work out nicely. Melt the chocolate in a double boiler.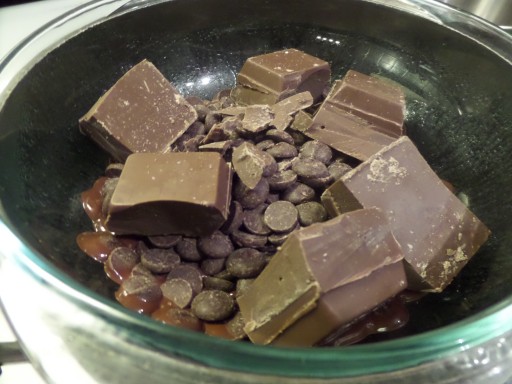 While the chocolate is melting, assemble the sandwiches. I put a generous dollop of peanut butter on a Ritz, then top with a 2nd Ritz, using it to even out the peanut butter. You want peanut butter to go right to edges of the crackers.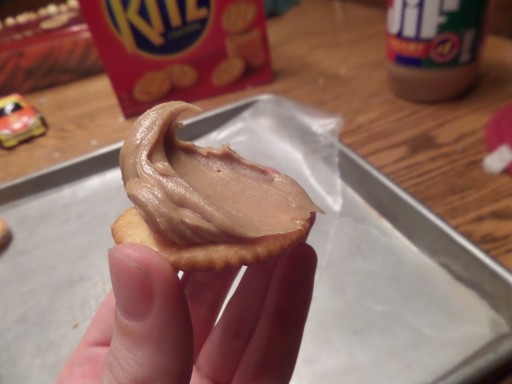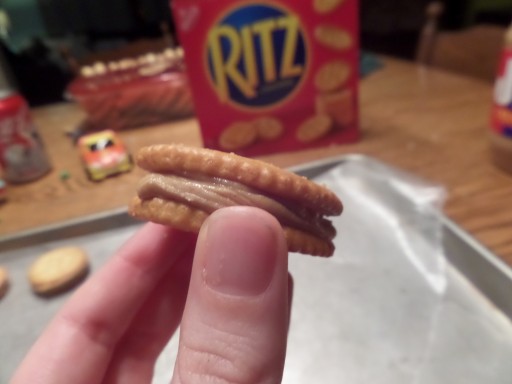 Once the chocolate is melted, dip each sandwich into the chocolate. I use a fork to make sure the cracker is completely coated, then I lift it out of the chocolate and let the excess drip off. Then I set them to harden on a baking sheet lined with wax paper.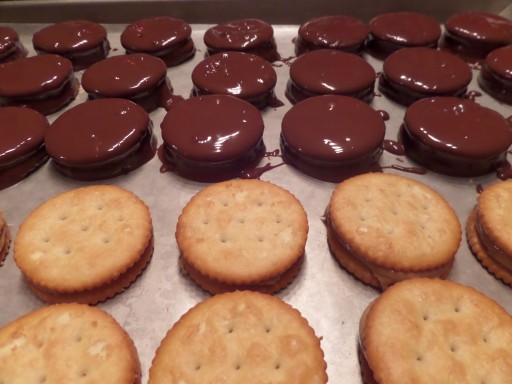 When I finished the pan full, I set it outside on the porch to cool so the chocolate would harden. That's it, then they are ready to eat. So much easier than peanut butter cups, and depending on who you ask, just is tasty if not tastier.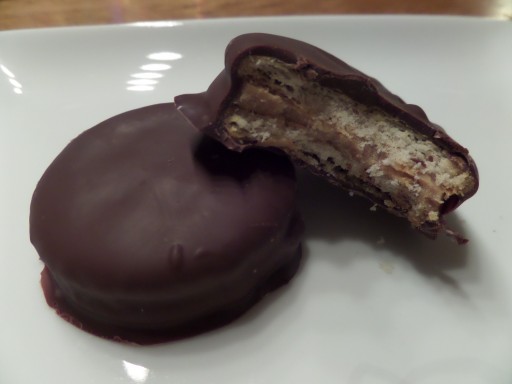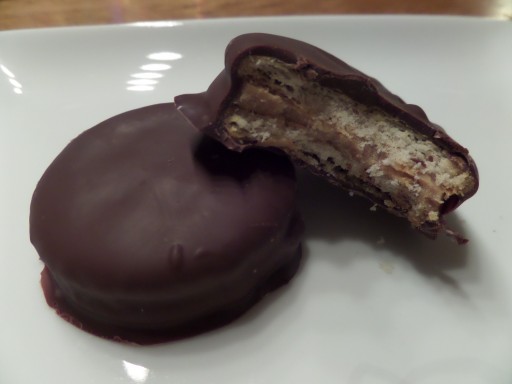 Chocolate Peanut Butter Ritz
2013-12-24 01:38:44
Ingredients
1 (10 oz) bag of chocolate chips
6 squares chocolate almond bark
1 cup creamy peanut butter
64 Ritz crackers
Instructions
Melt chocolate chips and almond bark in a double boiler.
While chocolate is melting, assemble sandwiches with two Ritz crackers and peanut butter.
Once chocolate is melted, dip each sandwich to coat, remove from chocolate with a fork, allowing excess chocolate to drip off.
Place coated sandwiches on a cookie sheet lined with wax paper. Allow to chocolate to harden completely before storing.
Notes
Makes 32 "cookies"
Crafty Cori Strikes Again http://craftycori.com/