I don't have anything new to post this week, not because I'm not working on anything, but because I'm too busy working on too many things so none of them are actually finished. But I didn't want to go over a week without a post, so I decided to take a note for r/crochet and do weekly Work-in-Progress Wednesdays. So this is my first WIP Wednesday post.
Since finishing the fabulous crochet turkey, my hooking time as been spent on Christmas presents for my nieces. I don't want to give away the surprise, so I'm not telling you what this will eventually be.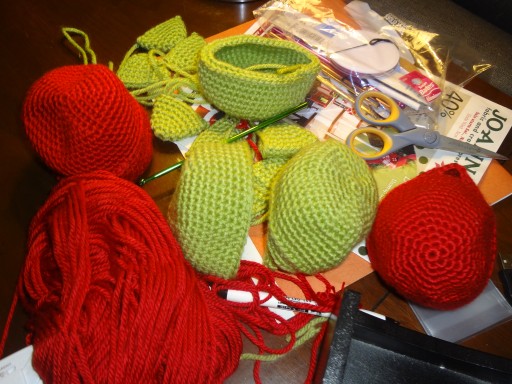 Tonight I started this year's Thanksgiving Baking Extravaganza. I just pulled this pecan pie out of the oven.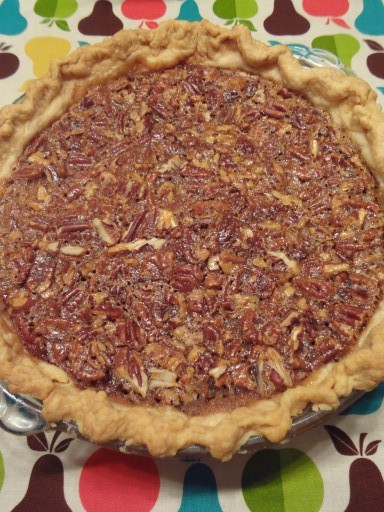 And these pumpkin bars just went in.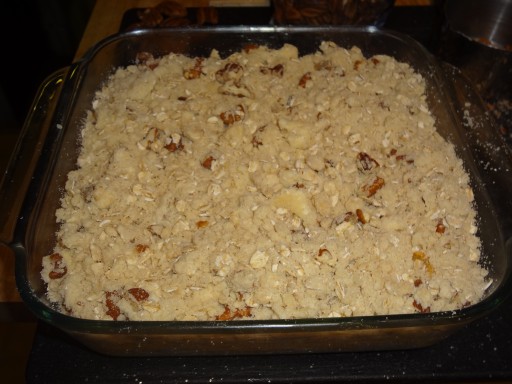 I have a 3rd Thanksgiving dinner on Saturday and I haven't decided what I am baking yet. I hope to get posts for all 3 desserts up this weekend.
Now I need to go clean up my mess in the kitchen and get to bed at a decent hour. I have to get up and run the Gobblegait bright and early in the AM.