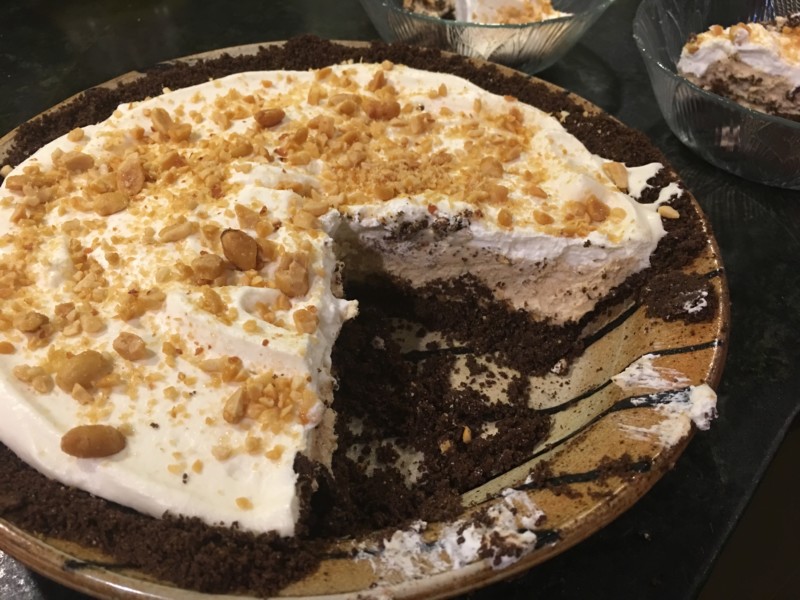 Ryan loves anything chocolate and peanut butter, so whenever I see a recipe for some peanut buttery deliciousness, I save the recipe with the theory that I will make it for him, eventually. Monday was his birthday and volunteered to make him anything he wanted for dessert. He skimmed through my collection and chose this Peanut Butter Pie. And my what a pie it is…

Chocolate graham cracker crust, fluffy peanut butter mousse, crunchy honey roasted peanuts, lightly sweetened whipped cream. Really, does it get any better than that? And the answer is yes, because on top of being delicious, this pie is also easy… Easy as pie you might say.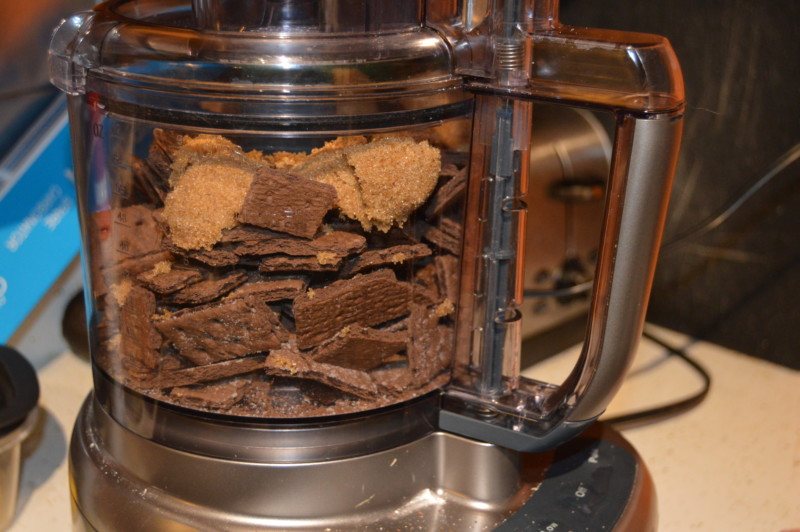 So it all starts by making some crumbs out of chocolate graham crackers and some brown sugar. Add butter. All good so far.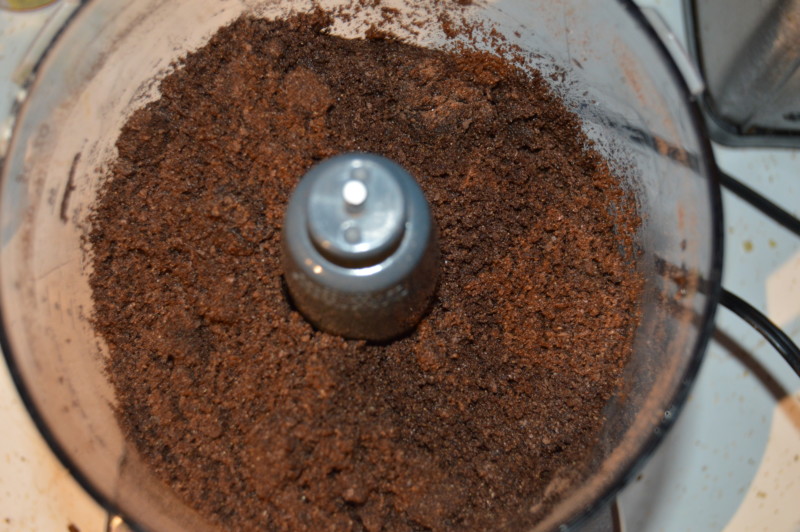 Then just pat the crust into the pie plate with the back of a dry measuring cup.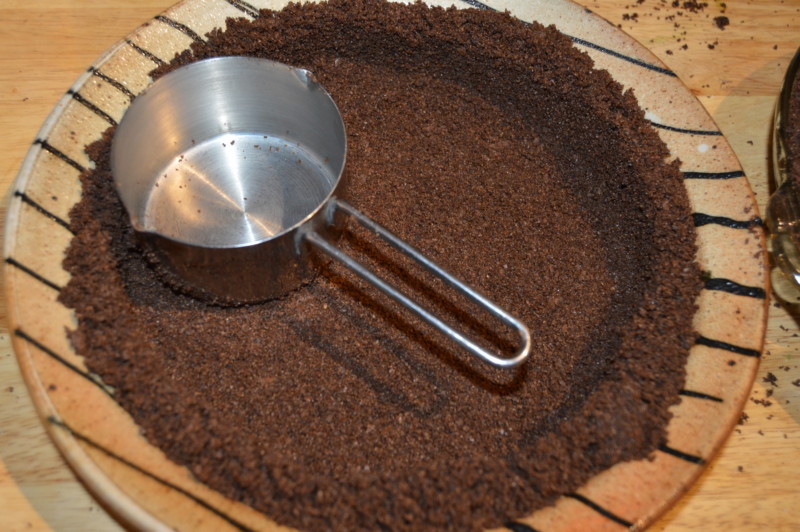 The tricky part here is baking it for the right amount of time. 12 to 14 minutes until it starts to brown? Umm… it started brown. I think mine probably should have baked a couple more minutes, or it needed slightly more butter. I made two pies. The one in a glass plate turned out perfectly. The crust on this pottery plate pie was a bit too crumbly. Delicious nonetheless.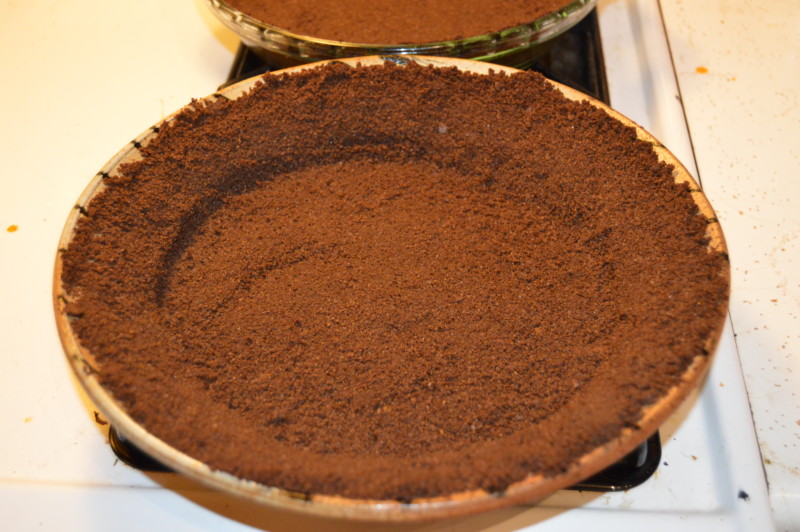 When the crust cools, it gets sprinkled with honey roasted peanuts. Just a little crunch hidden beneath so much mousse.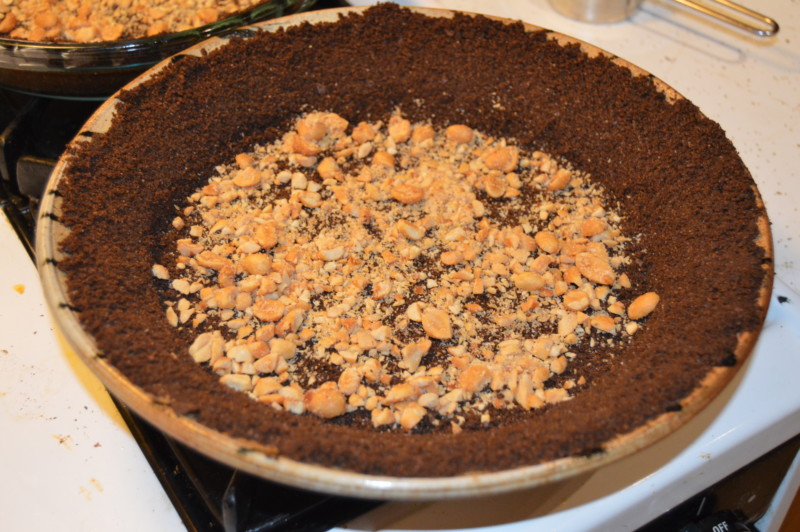 The filling for the pie is all made in the bowl of a stand mixer fitted with a whisk attachment. First, whip peanut butter, cream cheese, powdered sugar, and a little bit of cream until fluffy. Move it to a large bowl and wipe out the the mixer.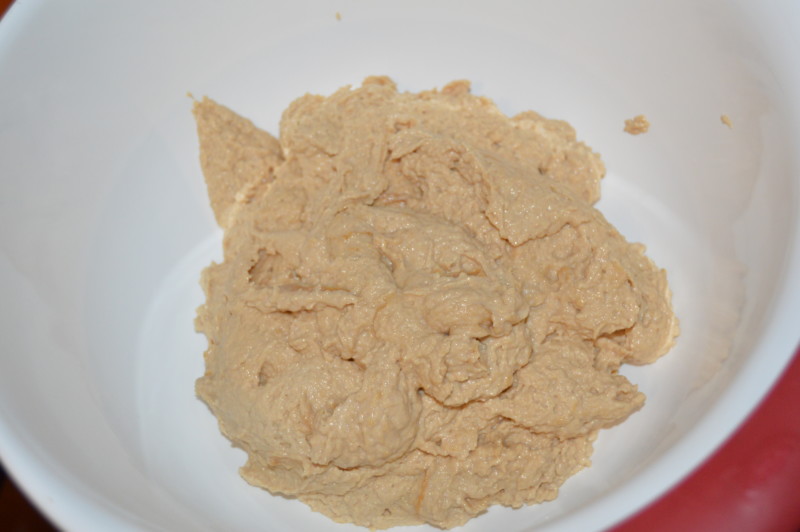 Now whip cream. Once it reaches stiff peaks, fold it into the peanut butter mixture. This makes a nice light peanut butter mousse.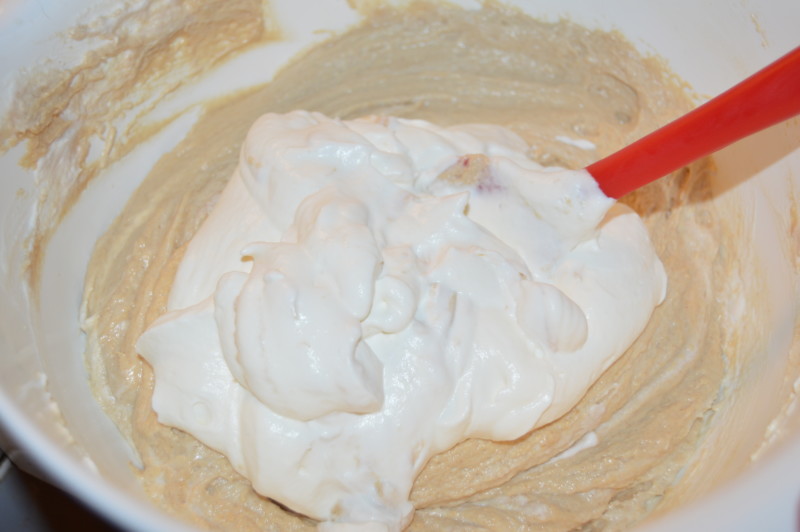 I missed taking pictures of a couple steps here, I apologize. Once you cream is completely folded into the mousse, scoop it into the prepared pie crust and smooth it out to an even layer. Then whip the rest of the cream with powdered sugar and vanilla to stiff peaks and spread that on top of the peanut butter layer.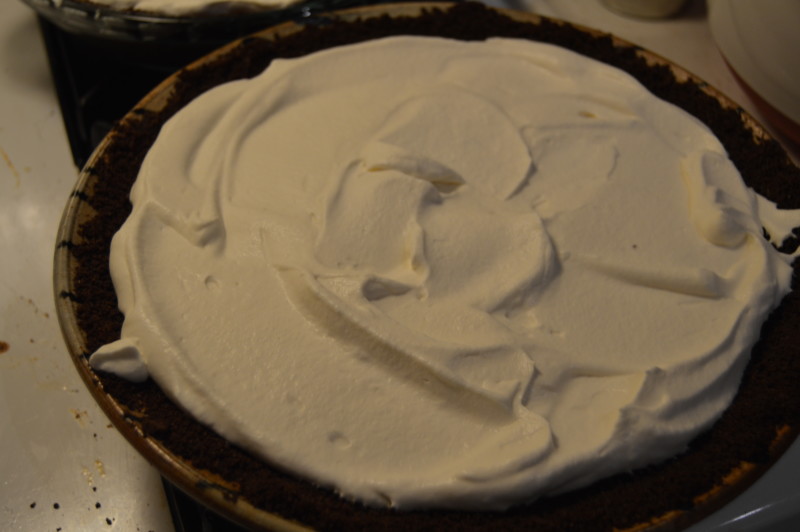 Let it chill in the fridge until you are ready to serve it so it gets a chance to set up. Then sprinkle the top with more peanuts.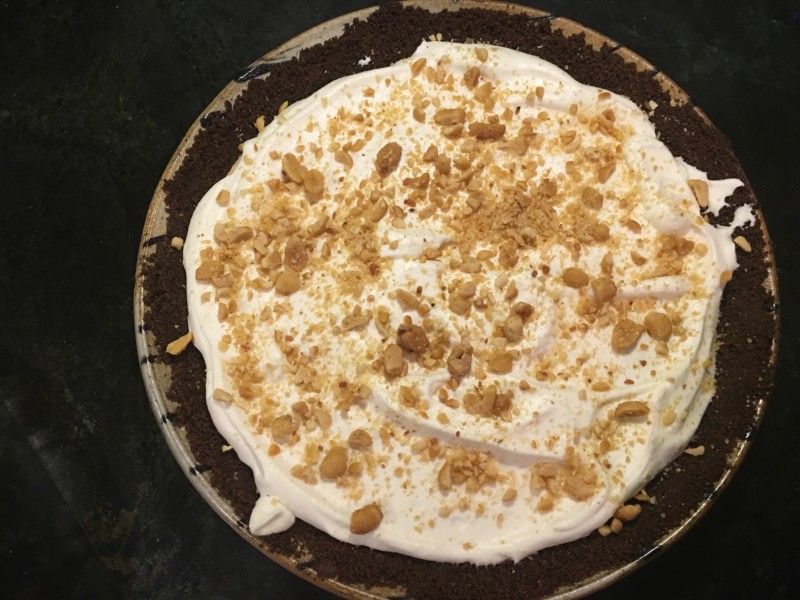 Isn't it a thing of beauty. The pie has a lot going for it. The chocolate crust pairs well with the peanut butter filling, which is light and not too sweet. The peanuts on top and bottom give a nice crunchy contrast to the fluffy texture of the mousse and whipped cream.
It was a huge hit with Ryan's family. I made two pies, anticipating wanting left overs. It was a good thing I did. I might have eaten 3 pieces myself, but I was just cleaning up what the kids left behind… couldn't let perfectly good pie go to waste!
Peanut Butter Pie
2017-04-06 23:19:30
A little sweet, and little salty, and little creamy, a little crunchy, a little chocolate, a little peanut buttery.
Ingredients
9 whole chocolate graham crackers, broken into 1-inch pieces
3 tablespoons packed light brown sugar
5 tablespoons unsalted butter, melted
1/2 cup honey-roasted peanuts, chopped
3/4 cup (3 ounces) plus 2 tablespoons confectioners' sugar
3/4 cup creamy peanut butter
6 ounces cream cheese, softened
1 3/4 cups heavy cream
1 teaspoon vanilla extract
Instructions
Adjust oven rack to middle position and heat oven to 325 degrees. Grease 9-inch pie plate. Process graham crackers and brown sugar in food processor until finely ground, about 30 seconds. Add melted butter and pulse until combined, about 8 pulses.
2. Transfer crumbs to prepared plate. Using bottom of dry measuring cup, press crumbs into bottom and up sides of plate. Bake until crust is fragrant and beginning to brown, 12 to 14 minutes, rotating plate halfway through baking. Let crust cool completely on wire rack, about 30 minutes. Spread 1/3 cup peanuts evenly over bottom of cooled crust.
3. Using stand mixer fitted with whisk, mix 3/4 cup confectioners' sugar, peanut butter, cream cheese, and
3 tablespoons cream on low speed until combined, about 1 minute. Increase speed to medium-high and whip until fluffy, about 1 minute. Transfer to large bowl; set aside.
4. In now-empty mixer bowl, whip 3/4 cup cream on medium-low speed until foamy, about 1 minute. Increase speed to high and whip until stiff peaks form, 1 to 3 minutes. Gently fold whipped cream into peanut butter mixture in 2 additions until no white streaks remain. Spoon filling into crust and spread into even layer.
5. In now-empty mixer bowl, whip vanilla, remaining cream, and remaining 2 tablespoons confectioners' sugar on medium-low speed until foamy, about 1 minute. Increase speed to high and whip until stiff peaks form, 1 to 3 minutes. Spread whipped cream evenly over filling. Refrigerate until set, about 2 hours. Sprinkle with remaining peanuts. Serve.
Adapted from Cook's Country
Crafty Cori Strikes Again http://craftycori.com/