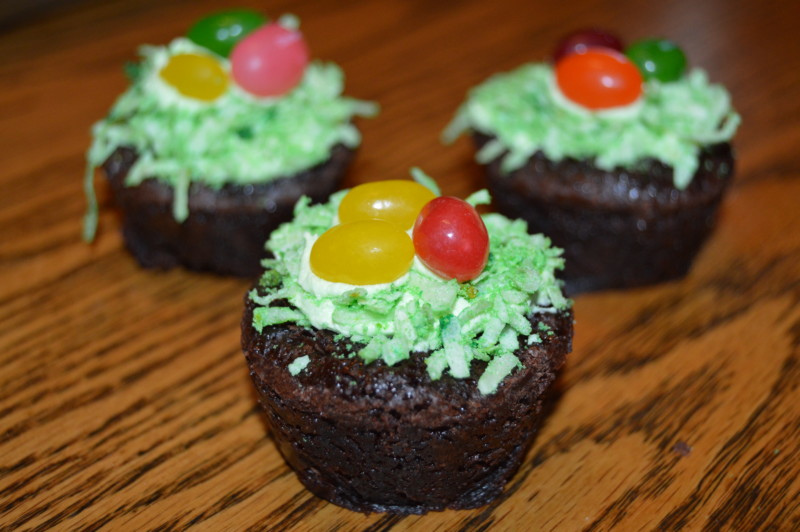 Does anyone remember when I posted these on my Facebook page and said "Hopefully I'll get them on the blog by next Easter"? Well that was a year ago, and here I am, posting as promised, with DAYS to spare.
I got this idea from Costco's pinterest account. It was supposed to be a hack made from Costco products. Only problem was the pin took you to Costco's website, where there were no instructions on how to make the cute little brownie cups. Not even which ingredients they took, not that it was too terrible difficult to figure out.
I started with a regular box of brownie mix. My favorite is Ghirardelli, which they do sell at Costco. I mixed it up and then baked the brownies in a mini muffin tin.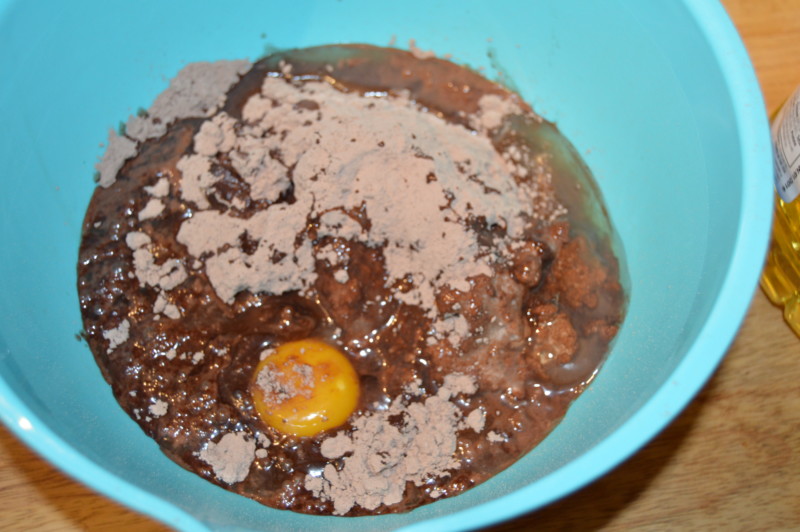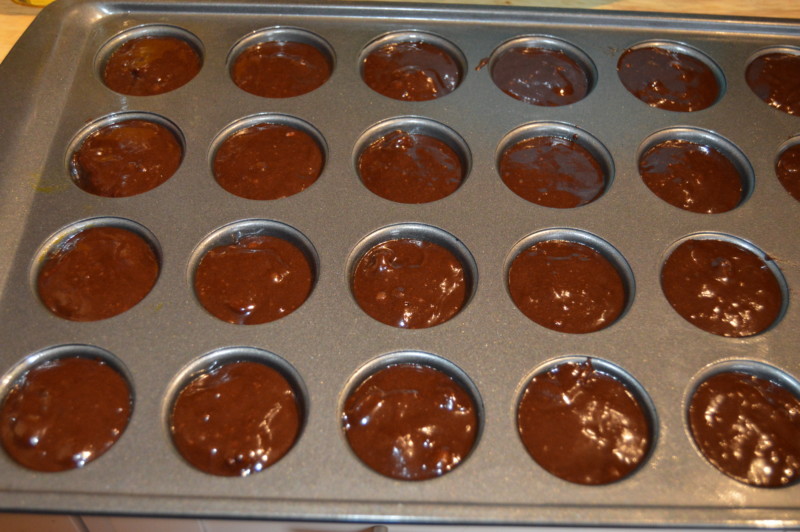 I wish I could remember how long these baked for. I'm going to guess 20 minutes or so, but I could be wildly mistaken. Just keep an eye on them. You want them to be set, but slightly underdone, just like a normal pan of brownies.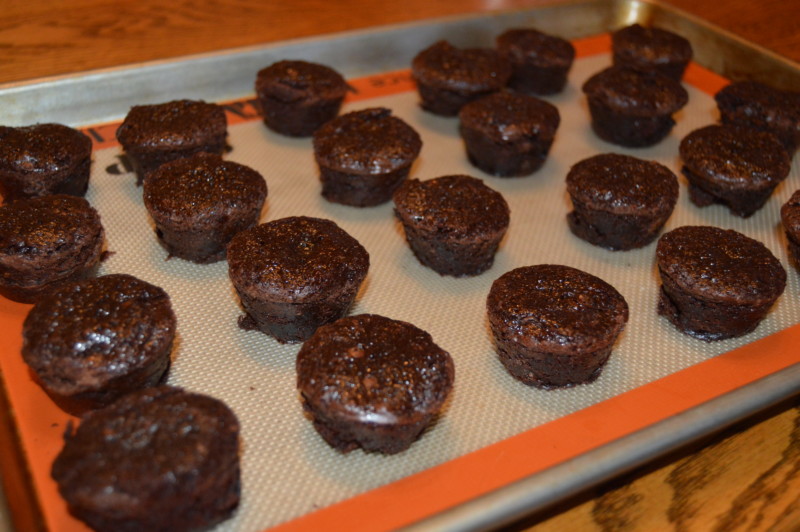 While the brownies baked, I dyed some shredded coconut green to use as the grass. I did this with coconut, food coloring, and a ziploc bag. I had both gel and regular food coloring, and gave both a try, the gel dye clumped up and wouldn't spread to cover all the coconut. Regular food coloring definitely worked better. I had to add some yellow to the green die to get the vibrant shade of green I was after.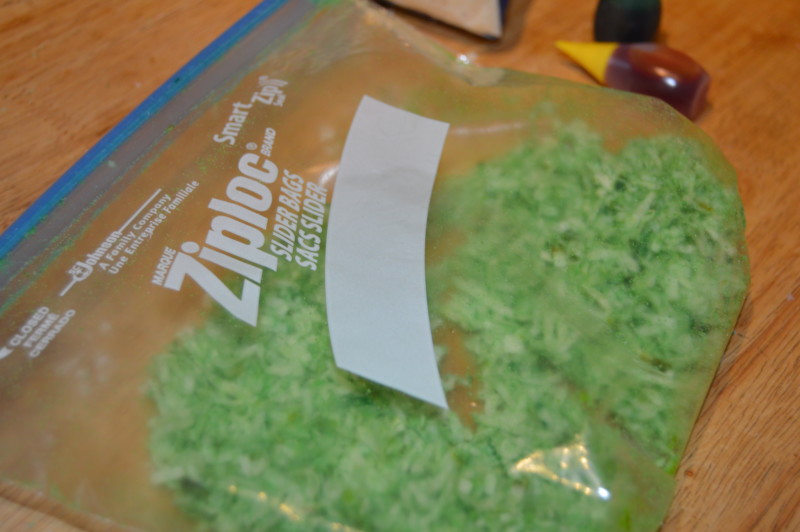 Now here is where Costco failed me. Nothing in their pin suggested how to get the coconut to stick to the brownie. And it wasn't staying put all by itself. So my solution was to whip up a small batch of butter cream frosting and dye it to match the grass. I used the frosting like glue to stick the coconut to.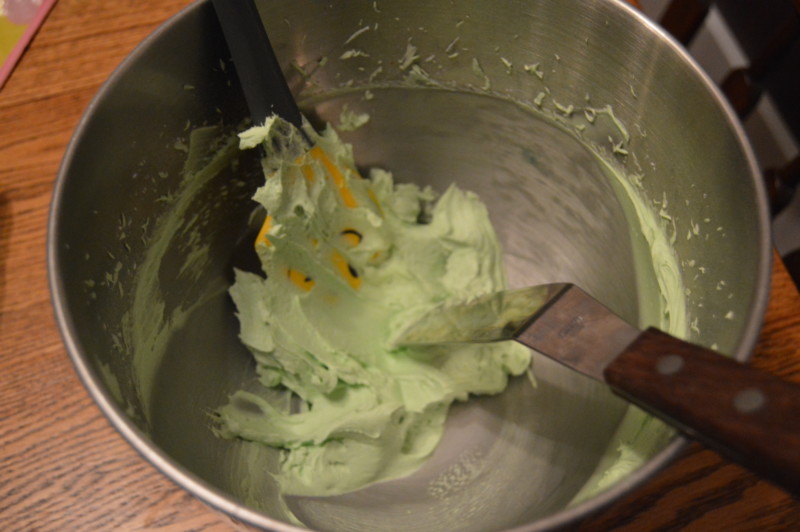 Then I topped each next with 3 jelly beans, which I also glued down with a bit of frosting. I assume Costco used jelly beans because they sell Jelly Bellies, but I'm thinking that Cadbury chocolate mini eggs would have worked even better. I can't say I found the flavor combination of jelly bean and chocolate brownie to be particularly appetizing, but they were fun little treats and the kids loved them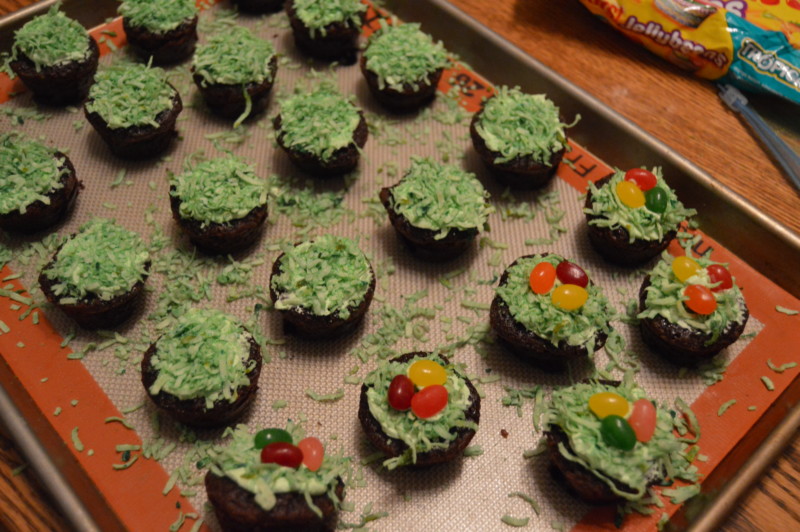 And that after all, was all I was going for. A quick, simple Easter themed treat for the kids. And once I picked the jelly beans off, I might have enjoyed a couple myself!