Chewy Chai-Spice Sugar Cookies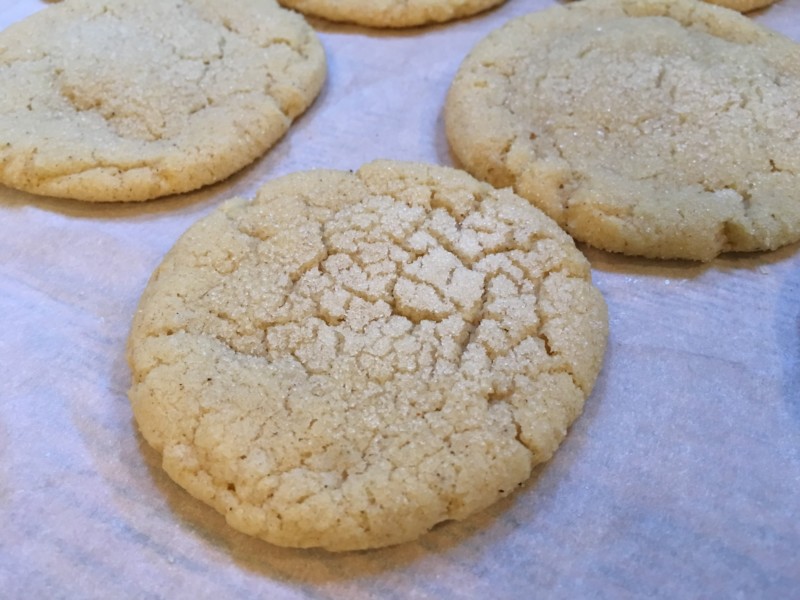 These are the easiest of the new cookies and tried this year, and in my opinion the best tasting as well. They are soft, chewy sugar cookies, seasoned with cardamom, cinnamon, ginger, cloves, and just a pinch of black pepper. The same delicious spices you'd put in a chai tea latte, in the convenience of a Christmas cookie.
I mentioned the recipe is easy, but it is also the only one I messed up, threw out, and had to start over. It pays to actually read the directions. I measured the flour, baking powder, and salt, and then, since that's how recipes usually go, I also measured out the spices and added them to the dry ingredients. Wrong. I reread the recipe and all the spices go in with the butter an sugar. The recipe comes from Cook's Illustrated, so I'm sure they have their reason for doing it this way, so I started over and did it right.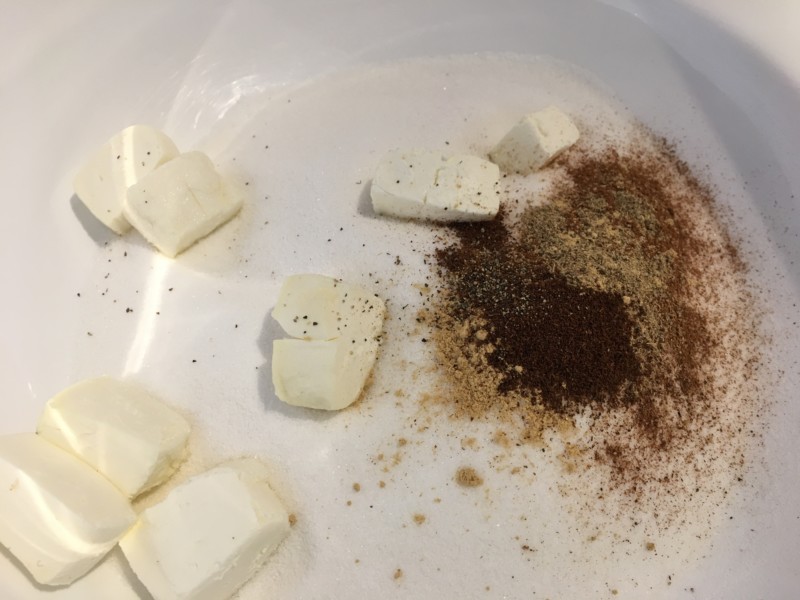 The whole thing is also whisked by hand and I'm not sure why. As I was trying to get the lumps of cream cheese to mix in, I couldn't help but wonder why I wasn't using my kitchenaid, but alas, I just upped the elbow grease and the dough finally came together.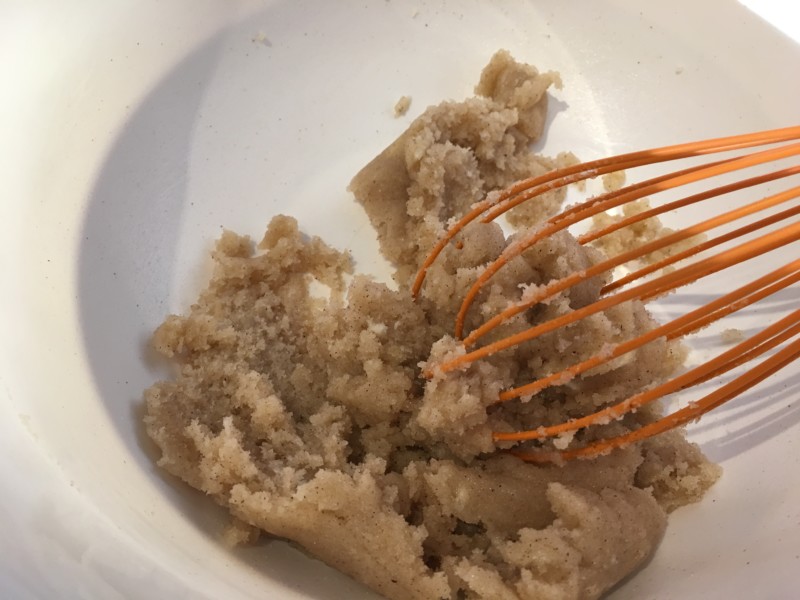 The recipe notes that this dough is softer than usual, and they aren't kidding. Rolling the dough balls in sugar, it was hard to keep them round, they were so soft. Apparently this makes for a tender cookie.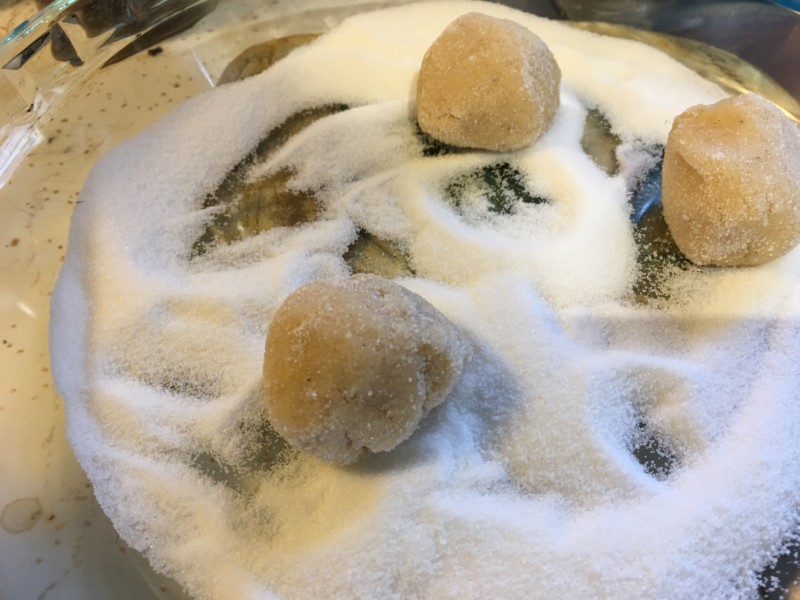 But the dough didn't require any special work, no chilling, rolling, filling. Just mix it up, roll it into balls, squish it with a glass, and bake it til they're done. Very straight forward.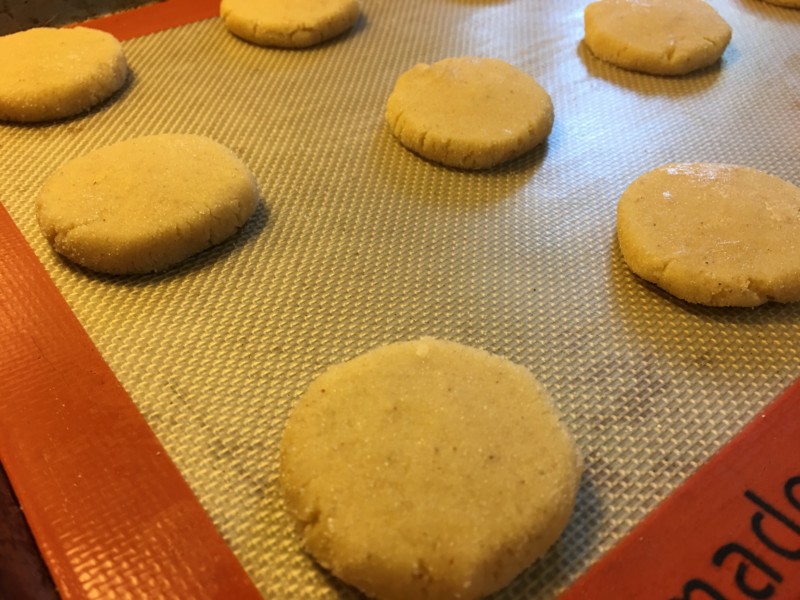 And most importantly, they're tasty. They share a lot of the same spices as my gingersnaps, but without the molasses they are a much lighter cookie. Totally worth eating. These ones just might make a repeat appearance in a Christmas yet to come.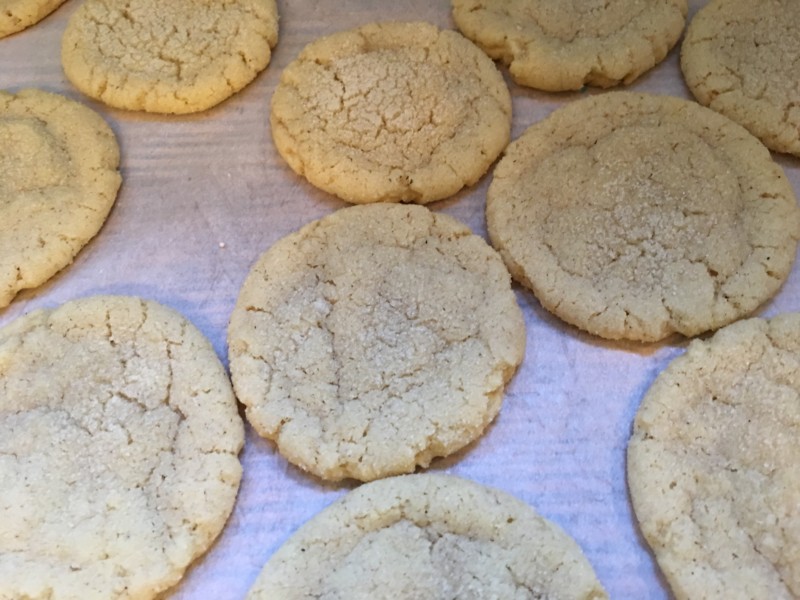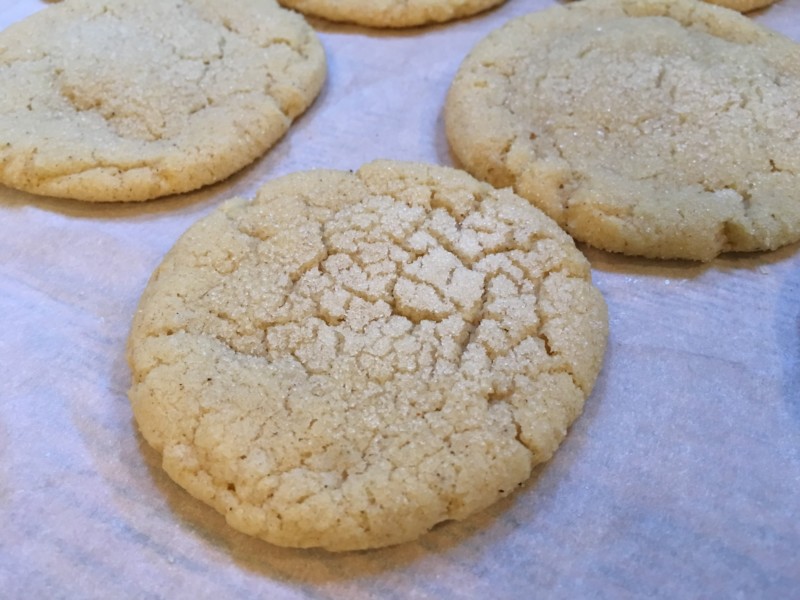 Chewy Chai-Spice Sugar Cookies
2016-12-23 01:08:53
Ingredients
2 ¼ cups (11 ¼ ounces) unbleached all-purpose flour
½ teaspoon baking soda
1 teaspoon baking powder
½ teaspoon table salt
¼ teaspoon ground cinnamon
¼ teaspoon ground ginger
¼ teaspoon ground cardamom
¼ teaspoon ground cloves
pinch ground black pepper
1 ½ cups (10 ½ ounces) sugar, plus ⅓ cup for rolling
2 ounces cream cheese, cut into 8 pieces
6 tablespoons (¾ stick) unsalted butter, melted and still warm
⅓ cup vegetable oil
1 large egg
1 tablespoon milk
1 teaspoon vanilla extract
Instructions
The final dough will be slightly softer than most cookie dough. For the best results, handle the dough as briefly and gently as possible when shaping the cookies. Overworking the dough will result in flatter cookies.
Adjust oven rack to middle position and heat oven to 350 degrees. Line 2 large rimmed baking sheets with parchment paper. Whisk flour, baking soda, baking powder, and salt together in medium bowl. Set aside.
Place 1½ cups sugar, cream cheese, cinnamon, ginger, cardamom, cloves, and black pepper in large bowl. Place remaining 1/3 cup sugar in shallow baking dish or pie plate and set aside. Pour warm butter over sugar and cream cheese and whisk to combine (some small lumps of cream cheese will remain but will smooth out later). Whisk in oil until incorporated. Add egg, milk, and vanilla; continue to whisk until smooth. Add flour mixture and mix with rubber spatula until soft homogeneous dough forms.
Divide dough into 24 equal pieces, about 2 tablespoons each (or use #40 portion scoop). Using hands, roll dough into balls. Working in batches, roll balls in reserved sugar to coat and evenly space on prepared baking sheet, 12 dough balls per sheet. Using bottom of drinking glass, flatten dough balls until 2 inches in diameter. Sprinkle tops evenly with 4 teaspoons of sugar remaining in shallow dish (2 teaspoons per tray), discarding any remaining sugar.
Bake, 1 tray at a time, until edges are set and just beginning to brown, 11 to 13 minutes, rotating tray after 7 minutes. Cool cookies on baking sheets 5 minutes. Using wide metal spatula, transfer cookies to wire rack and cool to room temperature.
WHY THIS RECIPE WORKS
For optimal chew, we adjusted the fat in our sugar cookie recipe until it hit a ratio of approximately 1 part saturated fat (butter) to 3 parts unsaturated fat (vegetable oil). Instead of creaming the fat and sugar, we whisked them together. We used extra flour and baking powder for structure and lift, and extra sugar, salt, and vanilla kept the sugar cookies from being too dry. Cream cheese enriched the dough's flavor without adding too much liquid and baking soda kept our sugar cookies flat and crackly.
Makes 24 cookies
Adapted from Cooks Illustrated
Crafty Cori Strikes Again http://craftycori.com/