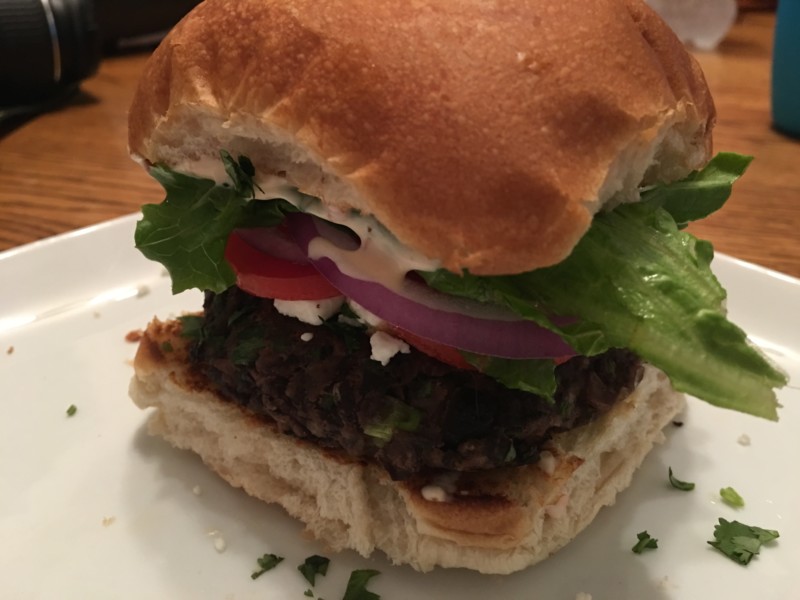 I am all about the beef. Red meat. Dead cow. You get the picture. So black bean burgers are not something I'd ever bothered to eat before. Why have a fake burger when I can have the real thing. I didn't get it. Then I watched them make these burgers on an episode of America's Test Kitchen and it dawned on me. Black bean burgers are not fake hamburgers (not these one's at least), they are their own food. Their own delicious food that needed to get in my belly
What sold me on this recipe was the combination of flavors. Black beans, cumin, cilantro, topped with chipotle mayo. Basically all the goodness of a taco, and you know how I love tacos, on a bun. There are even tortilla chips involved. Sold!
The recipe starts easy enough. Rinse and dry the beans, whisk eggs, flour, scallions, cilantro and spices together. Pulse tortilla chips and beans in the food processor. Mix it together and refrigerate for an hour. The chips are supposed to add texture to the patties and hold them together. You also make sure not to process the beans into a paste, it should be chunky.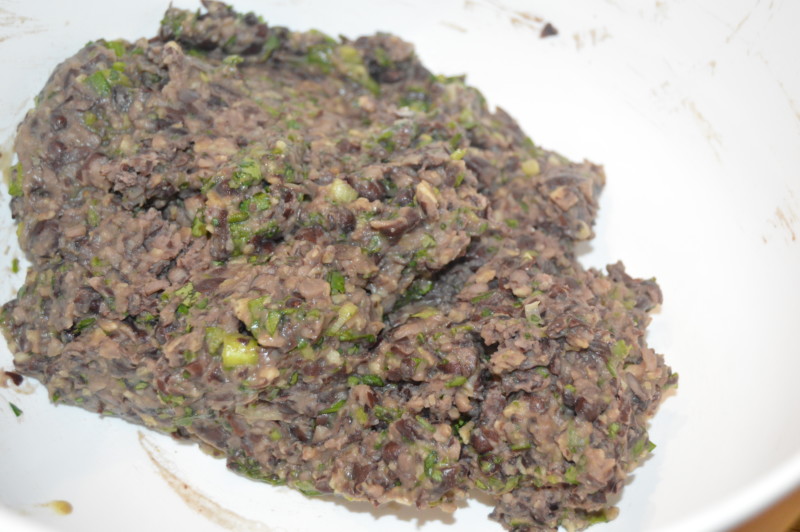 While the bean mixture is chilling, I mixed up the chipotle may. Mayo, sour cream, chipotle in adobo sauce, garlic and salt. Yummy, smoky, spicy and perfect to top the burgers.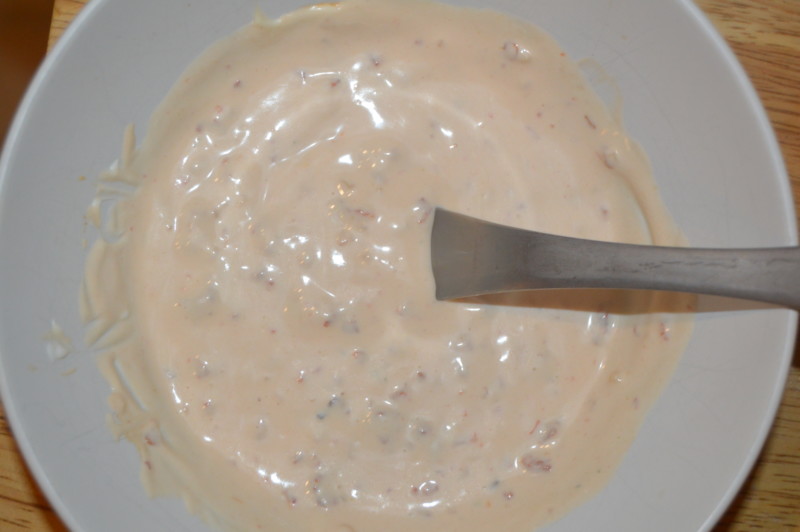 Now the fun part. Forming the bean mush into patties. This isn't difficult, but messy. They need to be made into firm patties or they crumble when you try to flip them. Found it easiest to roll the mixture into a ball then flatten it into a patty. The recipe claims to serve 4 but makes 6 burgers. I don't know why two of your guests get two and the others don't. Actually, I don't think anyone will be able to eat two. Invite over 5 friends or keep the extras as left overs for tomorrow. They are just as good a day later.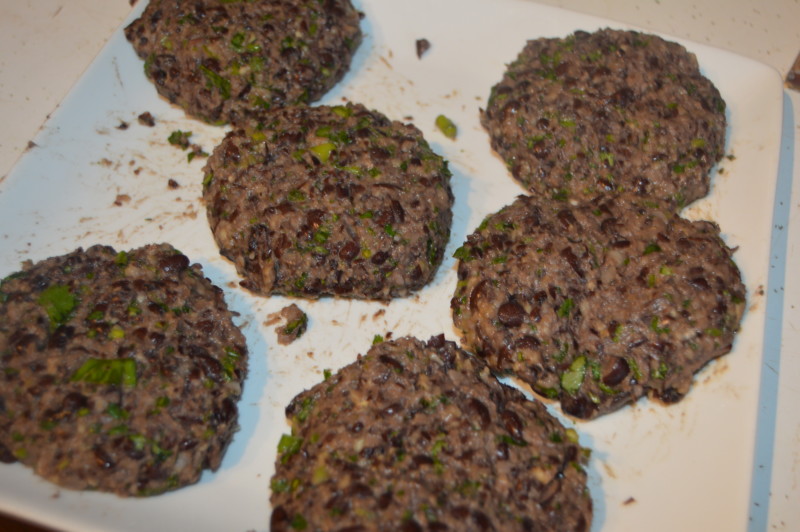 And how the tricky part, cooking these bad boys without them crumbling up. I started in a cast iron skillet but that was a terrible idea. This is a time when you really need proper non-stick. Get a good coating of oil in the pan and fry 3 patties at a time until they are well browned and crispy, then flip and cook the other side the same way. And when I say well browned, I mean really brown. the first ones I made were under done and I had to flip again because I was afraid of burning them. The second batch I thought I had burned because they looked black. Those were perfect. Don't actually burn them, but make sure they are done.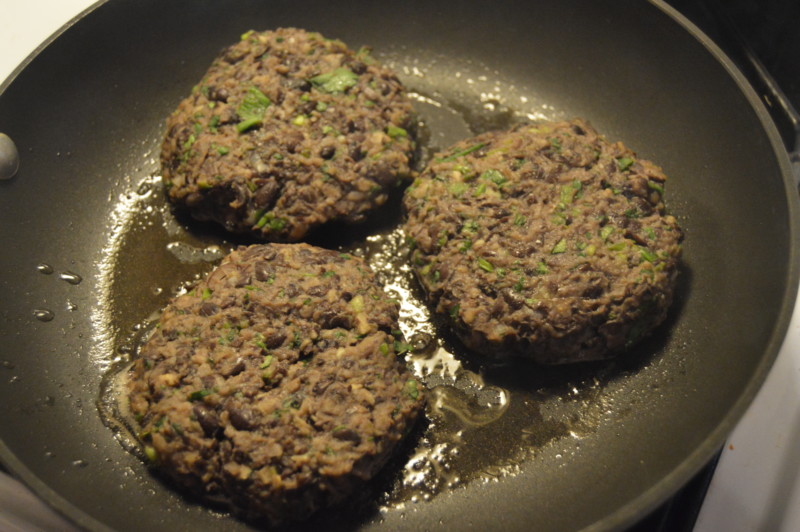 And how you are ready to eat. Serves these babies up on a nice soft bakery bun. I like to butter and toast mine first. Then slather on that chipotle mayo you made earlier and add any other burger toppings you enjoy. Then enjoy. Golly they are good. Who needs meat?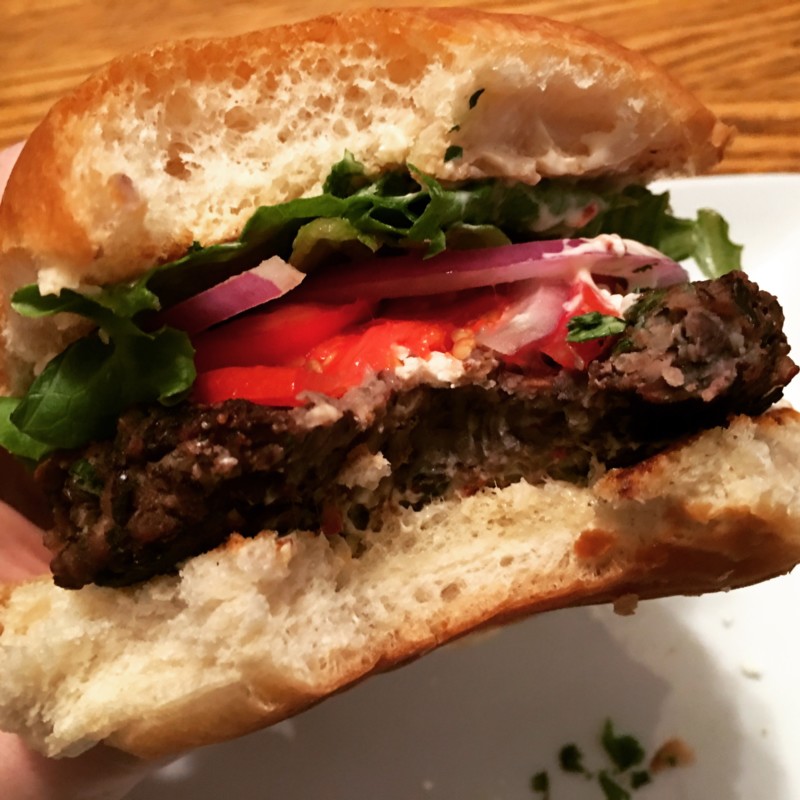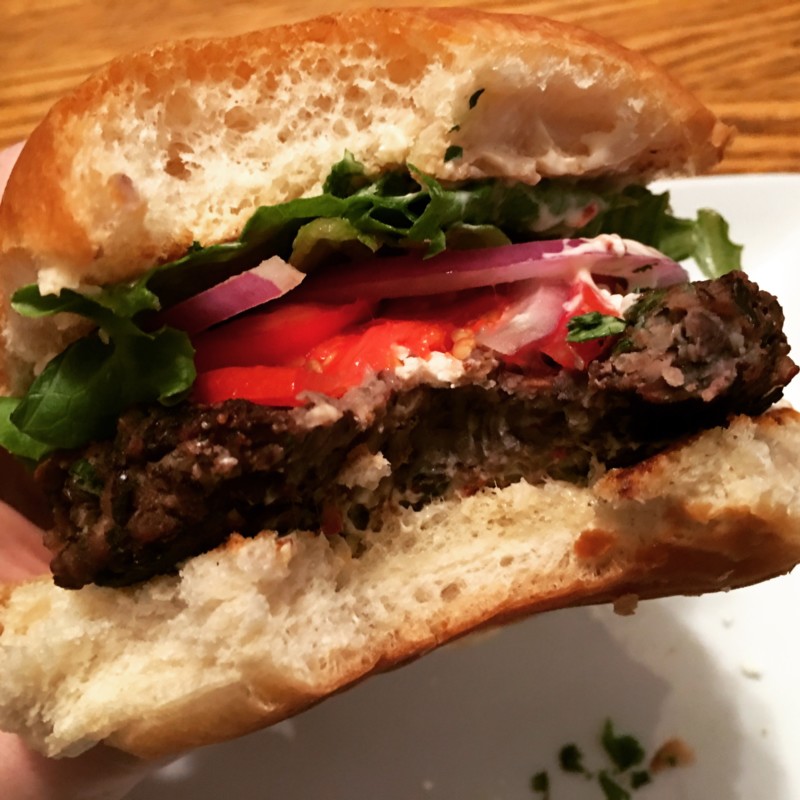 Black Bean Burgers with Chipotle Mayo
2016-10-09 01:26:17
Ingredients
2 (15-ounce) cans black beans, rinsed
2 large eggs
2 tablespoons all-purpose flour
4 scallions, minced
3 tablespoons minced fresh cilantro
2 garlic cloves, minced
1 teaspoon ground cumin
1 teaspoon hot sauce, (optional)
½ teaspoon ground coriander
¼ teaspoon salt
¼ teaspoon pepper
1 ounce tortilla chips, crushed coarse (1/2 cup)
8 teaspoons vegetable oil
6 hamburger buns
Chipotle Mayonnaise
3 tablespoons mayonnaise
3 tablespoons sour cream
2 teaspoons minced canned chipotle chile in adobo sauce
1 garlic clove, minced
⅛ teaspoon salt
Instructions
Line rimmed baking sheet with triple layer of paper towels and spread beans over towels. Let stand for 15 minutes.
Whisk eggs and flour together in large bowl until uniform paste forms. Stir in scallions; cilantro; garlic; cumin; hot sauce, if using; coriander; salt; and pepper until well combined.
Process tortilla chips in food processor until finely ground, about 30 seconds. Add black beans and pulse until beans are roughly broken down, about 5 pulses. Transfer black bean mixture to bowl with egg mixture and mix until well combined. Cover and refrigerate for at least 1 hour or up to 24 hours.
While the bean mixture chills, mix up the chipotle mayo. Combine the mayo, sour cream, minced chipotle chili, garlic and salt in a small bowl. Refrigerate until ready to use.
Adjust oven rack to middle position and heat oven to 200 degrees. Divide bean mixture into 6 equal portions. Firmly pack each portion into tight ball, then flatten to 3 1/2-inch-diameter patty. (Patties can be wrapped individually in plastic wrap, placed in a zipper-lock bag, and frozen for up to 2 weeks. Thaw patties before cooking.)
5. Heat 2 teaspoons oil in 10-inch nonstick skillet over medium heat until shimmering. Carefully place 3 patties in skillet and cook until bottoms are well browned and crisp, about 5 minutes. Flip patties, add 2 teaspoons oil, and cook second side until well browned and crisp, 3 to 5 minutes. Transfer burgers to wire rack set in rimmed baking sheet and place in oven to keep warm. Repeat with remaining 3 patties and 4 teaspoons oil. Transfer burgers to buns and serve.
Adapted from America's Test Kitchen
Crafty Cori Strikes Again http://craftycori.com/