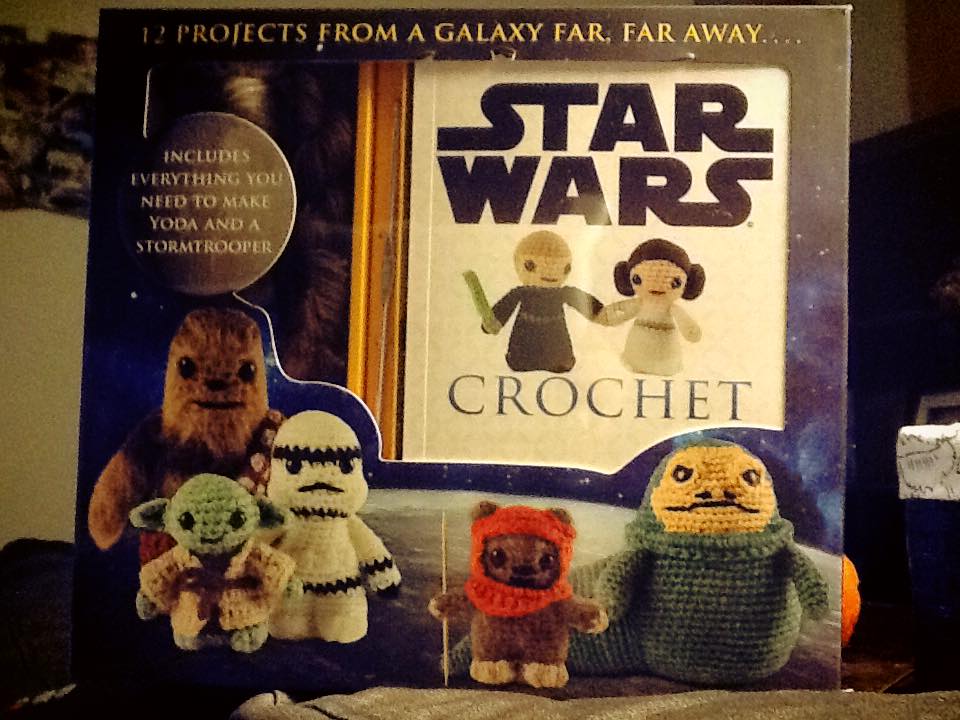 If you've been following me on Facebook, you've probably seen some of the pictures I've posted of Star Wars amigurumi. I picked up this kit at Costco this winter, and I love love LOVE it! I am supposed to be working on a couch size Chevron Blanket, but I keep getting distracted by yet another Star Wars character. It doesn't help that Liam has recently become Star Wars obsessed and keeps requesting I make the next one. Who can say no to, "It was so nice of you to make me a crochet Luke Skywalker. Thank you so much. BUT, I now I just need a Princess Leia"? You are right kid, you do. I'll get right on that.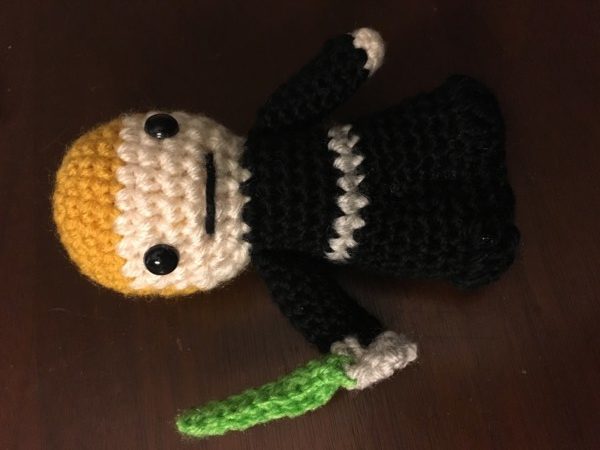 The kit cost me $10.99 and was worth every penny. It came with everything you need to create a crochet Yoda and a Stormtrooper, including the yarn, stuffing, eyes, hook, and needle. The yarn and hook are cheap, but they get the job done. The real value here is the book, which contains patters for almost all the main original trilogy characters, including Yoda, Stormtrooper, Darth Vader, Wicket the Ewok, Luke, Leia, Han, Chewy, R2-D2, C-3PO, Boba Fett, and Jabba the Hut.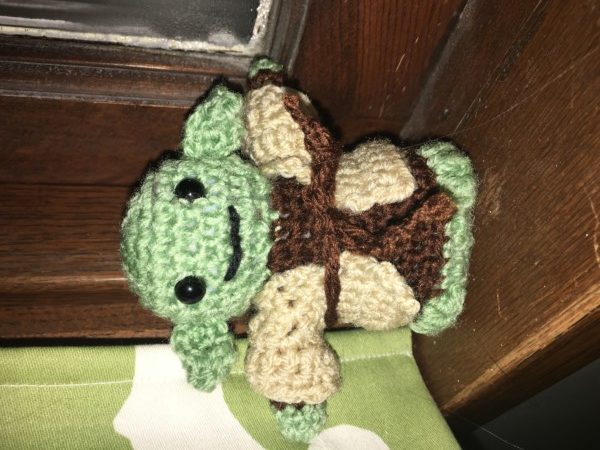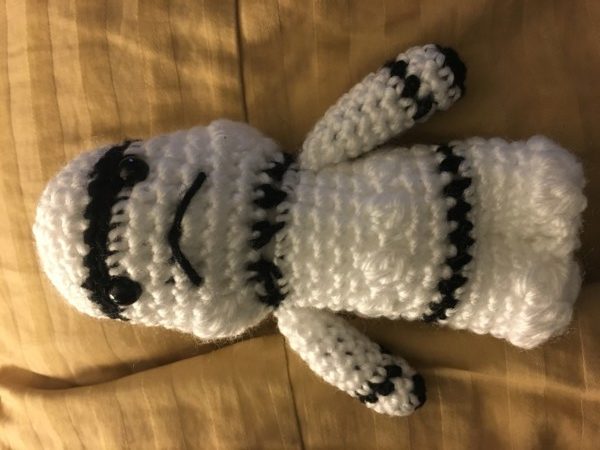 The patterns are clear and easy to follow. almost everything is done in single crochet in the round, except feet which are bobble stitches. They might be a little advanced as a first project, but if you are familiar at all with amigurumi, you should have no problem. I really like that the head, body, and legs are all one continuous piece. You make "legs" by sewing a line through the lower part of the body. My least favorite part of amigurumi patters is attaching all the pieces. It definitely helps not to have to attach the head and legs separately. Each of these can be completed in an evening.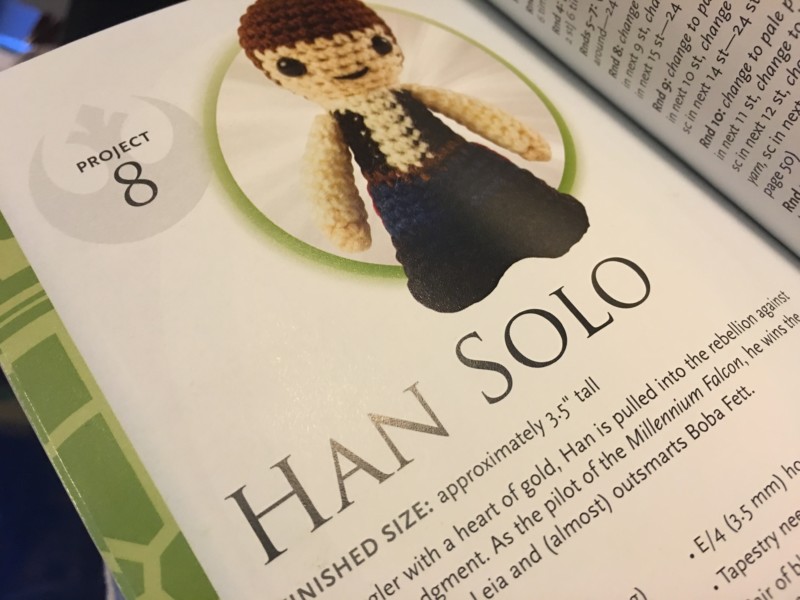 So far I have made, Yoda, the Storm Trooper, Vader, R2, Luke, Leia, Han and Chewbacca and haven't had any problem with any of the patterns. I thought the R2 pattern was ingenious because you use safety eyes as joints so his legs can move. You don't need special yarn to make Chewy or Wicket fuzzy, you just brush acrylic yarn with a wire cat brush. It works surprisingly well.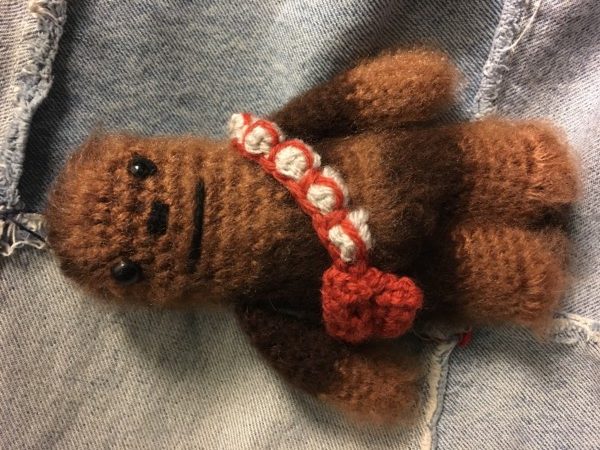 I would really like to make C-3PO as a buddy for R2, but I am having trouble finding the gold colored safety eyes and variegated yarn the pattern calls for. I think I can punt and use gold sequins instead.
My favorite pattern so far has probably been R2. I made one for Liam, but I think I need a second one for myself. I really do love that the legs are posable.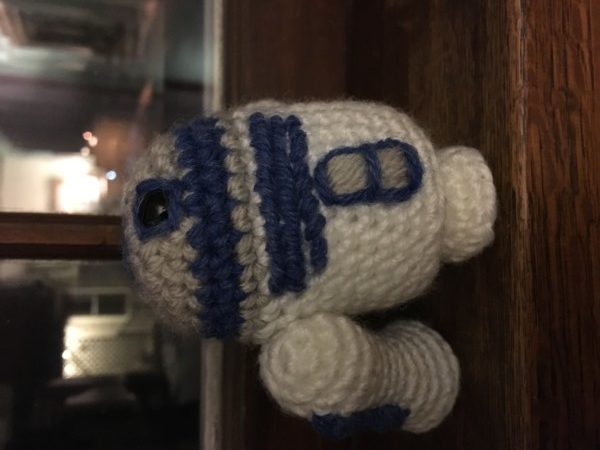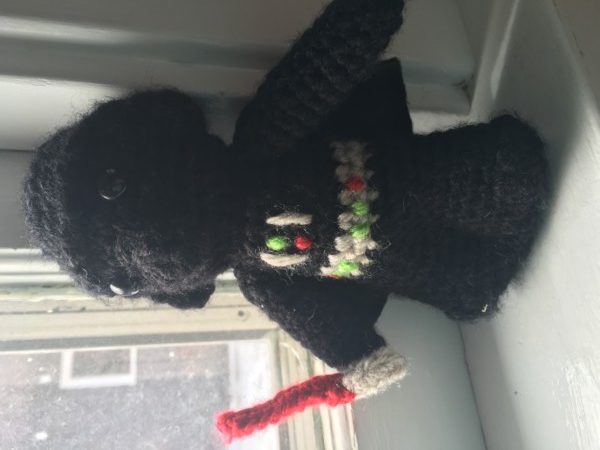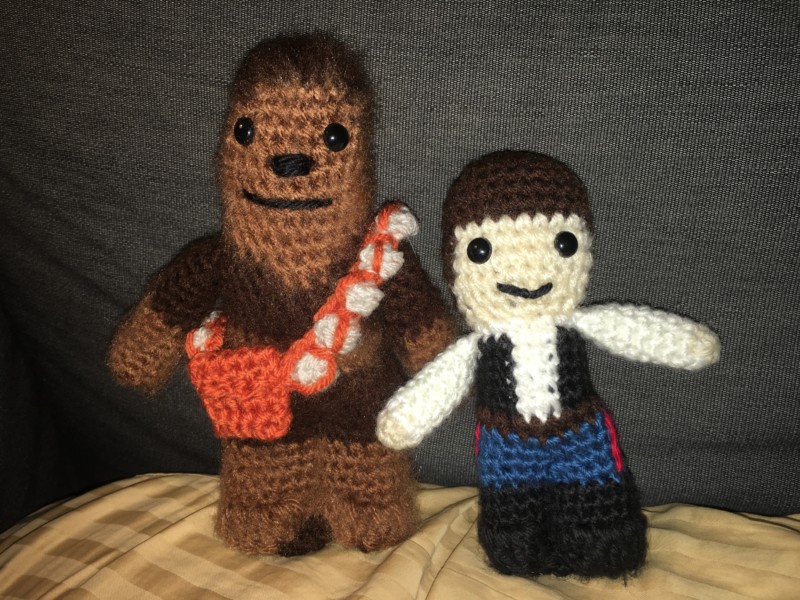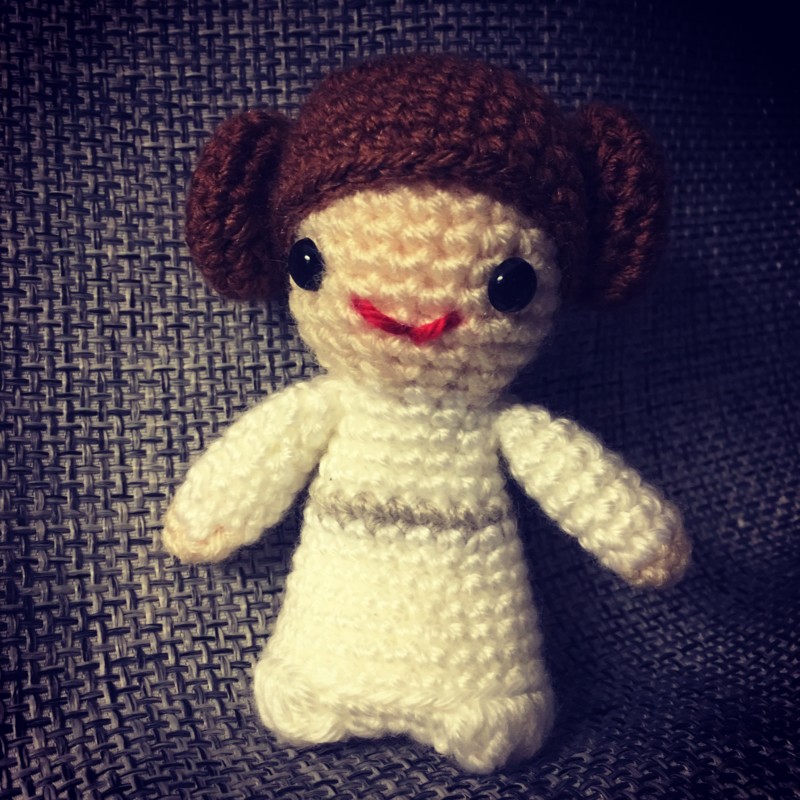 Stay tuned to Facebook to see how the rest of them turn out over the next few weeks or months… unless of course I decide to finish that blanket…