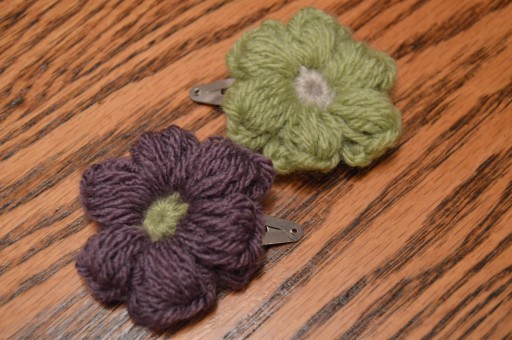 I just love these cute little flowers. I am planning a larger project with them, and after doing some experimenting with different hook sizes, I ended up with a couple extra. I decided to attach them to hair clips for my nieces. Purple and green just happen to be their favorite colors.
A free tutorial for the Mollie flowers can be found here. It took me a little practice, but the flowers do work up quite quickly. These were made with an I hook and worsted weight acrylic yarn. They are about 2 inches across.
I bought a bag of hair clips in the jewelry section of JoAnn's. They are just plain silver colored and were cheaper than the "finished" ones I found at Target. I also liked that they had a whole in the end that I used to sew on the flowers. I am sure they could be glued on to the clips instead.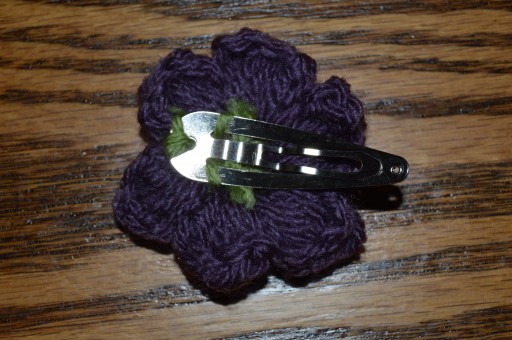 So that's all there was to it. Seriously, from start to finish it probably only took me 10 minutes to make. And I didn't have a camera with me when I gave them to my nieces, but I promise they look super cute in little girls' hair.