Raspberry Lime Mint Popsicles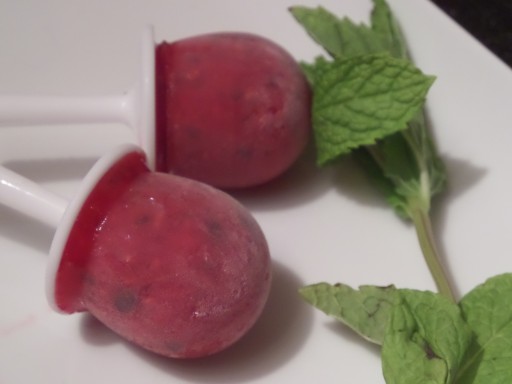 These popsicles taste like summer. Fresh raspberries, tart lime juice, and just a bit of mint. They are very refreshing, and delicious. And the perfect treat for a lazy summer weekend.
You might notice from the picture that these are possibly the smallest popsicles ever. I just bought this new mold to make mini pops and I love it. My previous popsicle mold made 4 ounce popsicles and they were just too big. These are just under an ounce a piece and they are the perfect little treat. And if you are extra hungry, you can always eat two!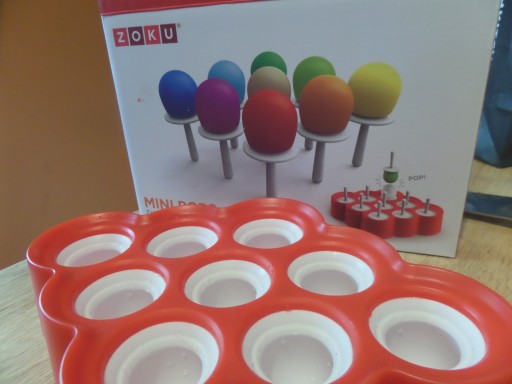 I started by mixing fresh raspberries, lime juice, and finally chopped mint in a bowl. Then I smashed it up with a potato masher and set it aside to macerate for a few minutes.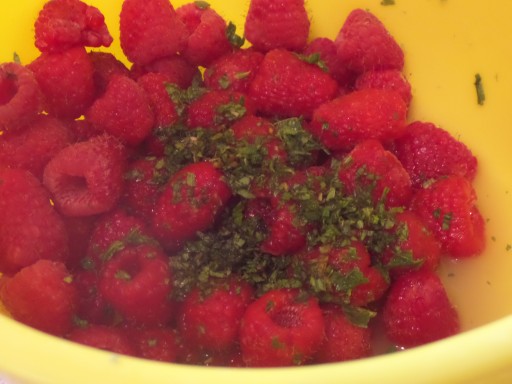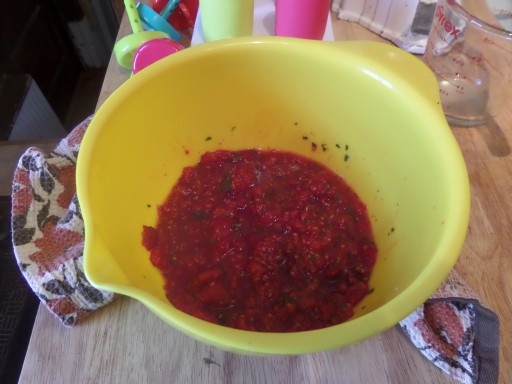 Next I made up some simple syrup to sweeten my pops. I used 1/2 cup sugar and 1/2 cup water. Bring to a simmer over medium low heat, making sure all the sugar disolves. Then I poured it into a glass measuring cup and put it in the freezer to cool down a bit before I added it to my raspberry mixture.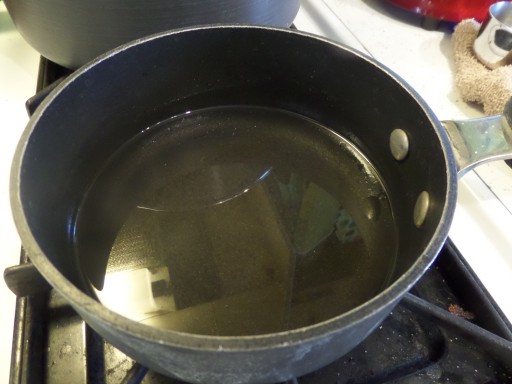 Once the simple syrup was close to room temperature, I mixed it little by little into my raspberry mixture, tasting after each addition. I wanted my popsicles to be tart, but not so tart that they caused you to make faces when you eat them. I added between 1/4 and 1/3 cup of simple syrup and my pops are still quite tart. If you prefer a sweeter treat, you may want to to add a half cup or more. You can save the additional simple syrup in the fridge for more popsicles or cocktails. It will keep in a glass jar in the fridge for up to a month.
Now that my popsicle slurry was ready, I transferred it to a liquid measuring cup, just so it would be easier to pour, and then filled my molds. Then I popped them in the freezer for a few hours.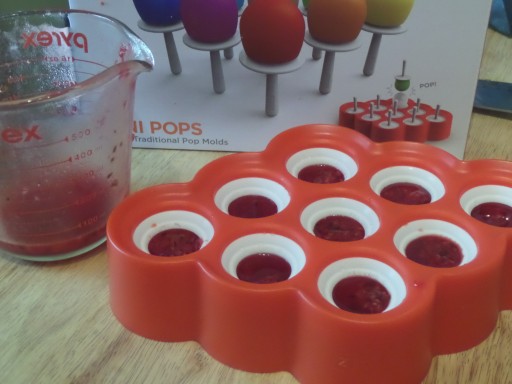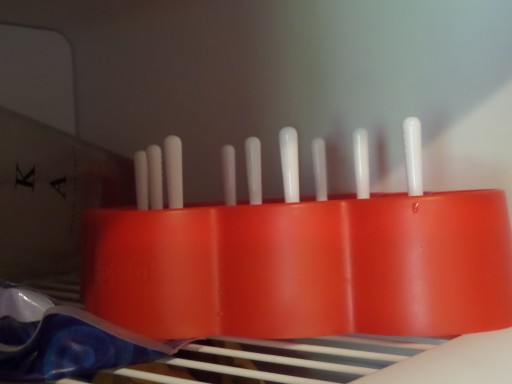 One benefit to tiny popsicles is that they freeze quite quickly. I made this at 6 pm and they were ready to go as a bed time treat around 10. My larger molds took all day to freeze solid. And at risk of sounding like a commercial for Zoku, I also love how easy these pops are to remove from the mold. They whole thing inverts and the pops just "pop" out. No need to run under hot water to get the popsicle to come out of the mold. I promise no one gave me money to review the pop mold, I just really like it.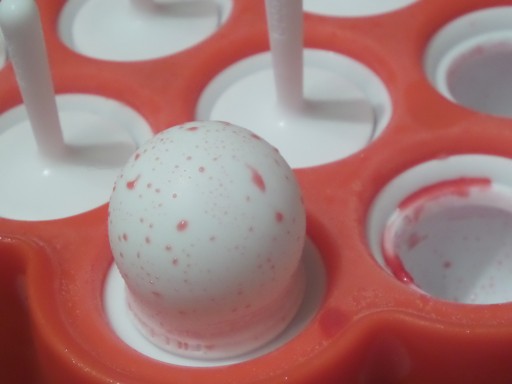 Okay, enough about the mold, how about those popsicles. I wanted tart and they are tart, but in a good way. They are very refreshing. I'm a huge fan of adding to herbs where many people think they don't belong and the mint here is a perfect example. It might sound weird to add it to a popsicle, but the mint really gives these a little something that makes them special. They really the perfect treat on a hot summer day (or night.)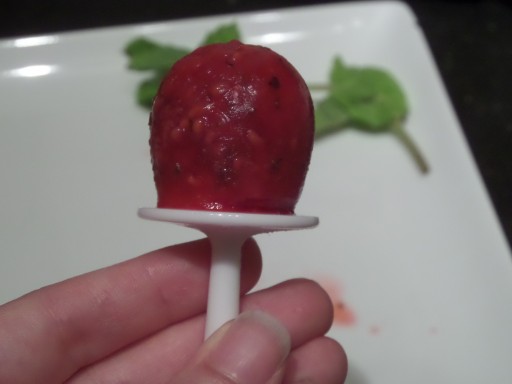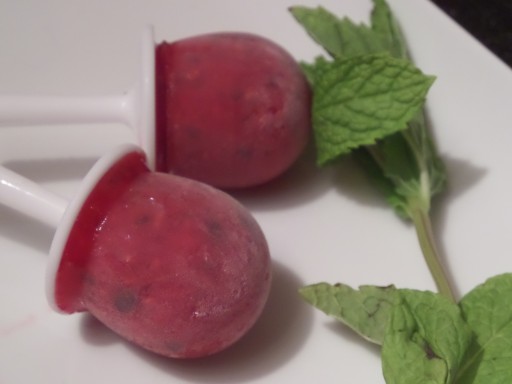 Raspberry Lime Mint Popsicles
2014-06-20 22:05:44
Sweet and tart, the mint makes them extra refreshing. A perfect summertime treat.
Ingredients
2 cups fresh raspberries
1/4 cup fresh squeezed lime juice
2 tablespoons finely minced fresh mint
1/2 cup sugar
1/2 cup water
Instructions
Combine rasberries, lime juice and mint in a bowl. Mash with a potato masher or the back of a wooden spoon. Set aside to macerate while you prepare simple syrup.
Combine sugar and water in a saucepan. Bring to a boil, stirring frequently, until sugar dissolves. Remove from heat and cool to room temperature.
Add simple syrup to raspberry mixture until you achieve desired sweetness. Approximately 1/4 to 1/2 cup. Extra syrup can be stored in a glass container in the fridge for up to a month.
Transfer mixture to a glass measuring cup with a spout. Carefully fill popsicle molds. Freeze until solid, 4-8 hours depending on size of molds.
Remove pops from molds, run under hot water if needed. Enjoy.
Notes
Makes approximately 16 ounces.
Crafty Cori Strikes Again http://craftycori.com/