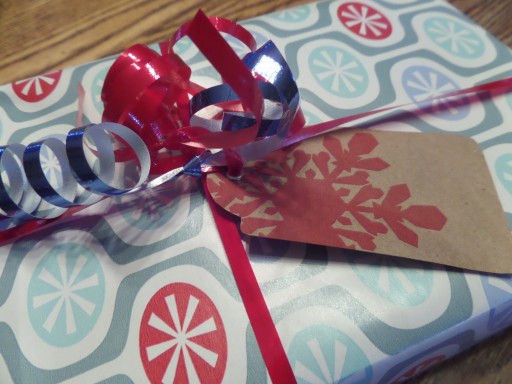 I am far from an expert at gift wrapping. I'm not very good at it at all really, but I do like to take the time and create handmade gift tags each year at Christmas. This year I saw a kit for sale at Target. It had some craft paper tags, a couple rubber stamps and some ribbon. I think they wanted $10 for it. I decided for $10 I could do it myself, since I already owned Christmas themed stamps.
Rather than purchase craft paper, or pre-made blank tags, I decided I could cut the tags from a paper bag. My plan was then going to be to stamp snowflakes on them. So I went to the cupboard where we keep paper grocery bags and this is what I found.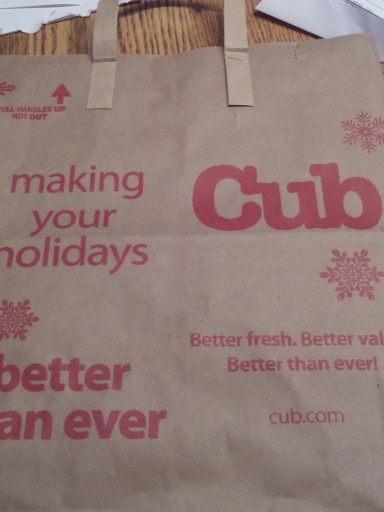 Why, these bags already have snowflakes on them. The side panels didn't even have any additional writing. It's like it was destined to be. Cub Foods wanted me to make cute gift tags.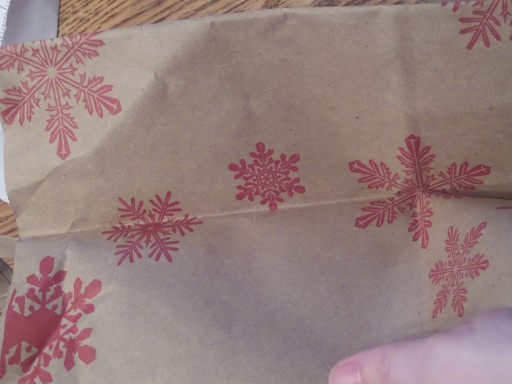 So I did a Google image search for "gift tag" and printed out one that suited me. I used it as a stencil and traced tags onto my paper bag making sure each tag included at least a partial snowflake. (If your grocery store doesn't love you as much as Cub loves me, don't be discouraged. You could still cut tags from a plain paper bag and stamp them yourself.)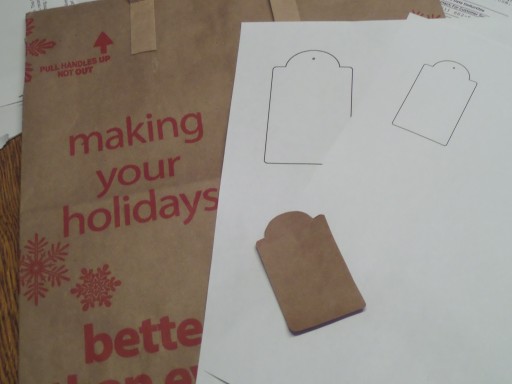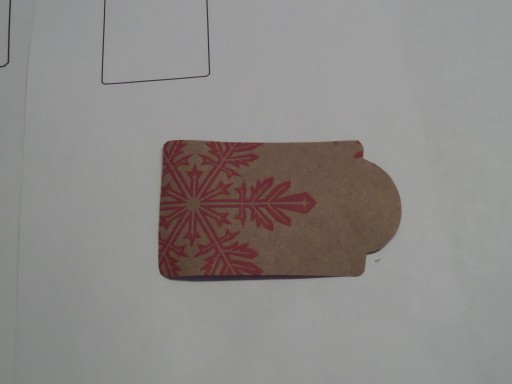 Now my gift tag needed a way to be attached to a gift. I simple hole punch would work, but I wanted to make sure these didn't accidentally get torn off before the packages were delivered to their recipients. So I dug out the eyelet setter I used on my wedding invitations 6 years ago and set an eyelet at the top of each tag. To use eyelets, first use the punch to punch the whole, then you use the setter to crimp down the eyelet.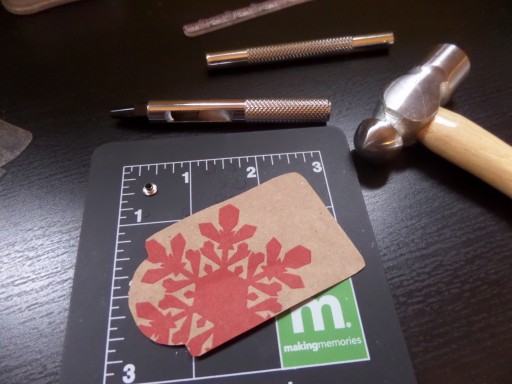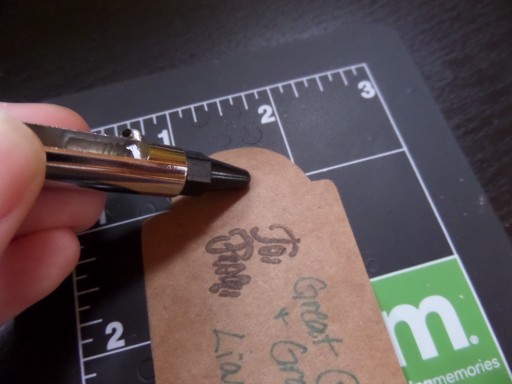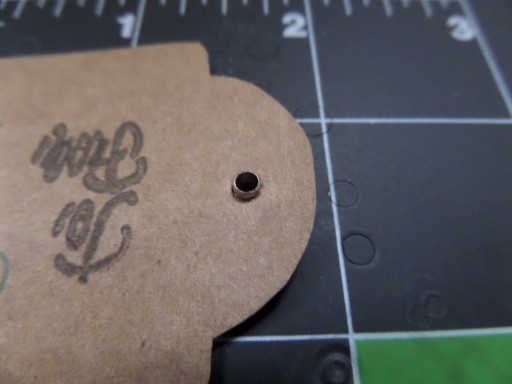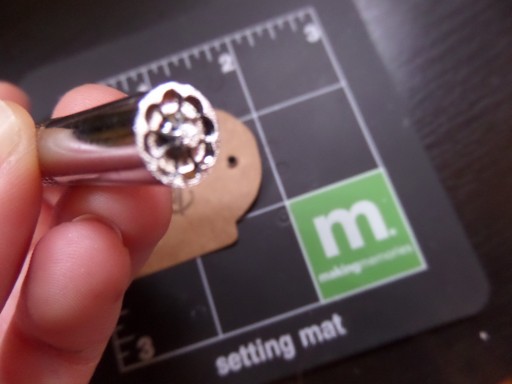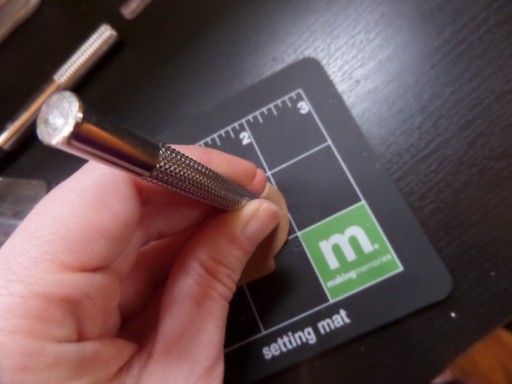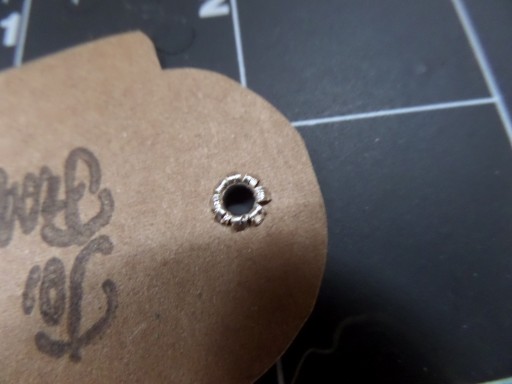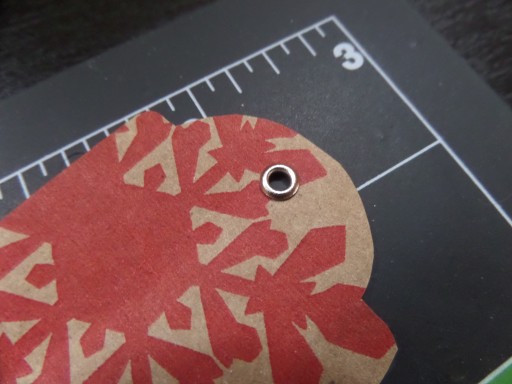 Almost done. They just need to be filled out. I had a handy "To/From" stamp that I used, but you could always hand write that as well as the names. Then I tied the tags to the wrapped gifts using curling ribbons. Pretty.