The Redecorate the First Floor Project
Ok, so I am slow. I repainted the first floor of my house this spring/summer, the living room, dining room and kitchen. I made new curtains, bought new accessories and in several posts I promised to share the before and after photos. So it's mid-November and I am finally getting around to it. To be honest, I just never had my house clean enough to be willing to post pictures of it on the internet. But with the help of my wonderful Hubby, we got everything picked up for Liam's birthday party, so pictures were finally taken. Except for the kitchen, that was a disaster until right before the party and then I didn't have time for pics, but I'm not holding up the living room/dining room reveal any longer. I'll just have to post the kitchen later.
So here are the before shots. The living room was "baked bean" and "applesauce cake" and the dining room was "applesauce cake" and "pumpernickel". (We seem to have a thing for paint colors named after foods.) Its not that I didn't like these colors, but they were rather dark and my house is rather small. After 5 years they started to make me feel more claustrophobic than cozy.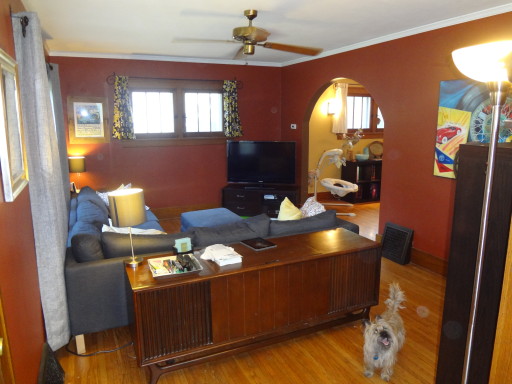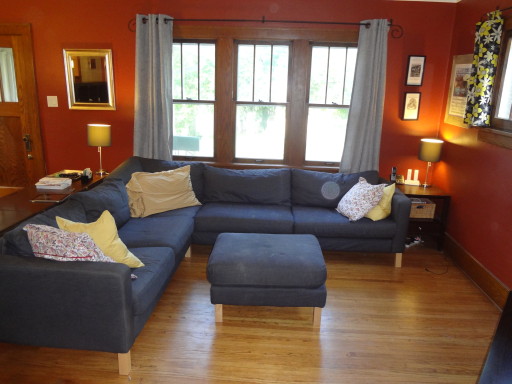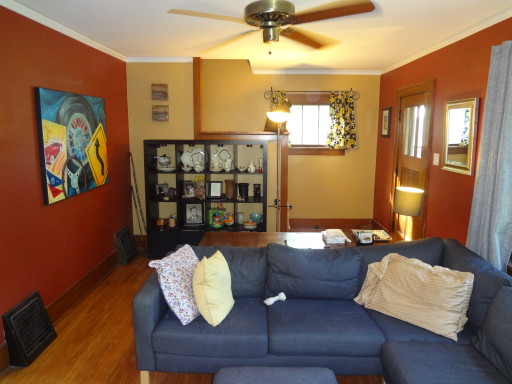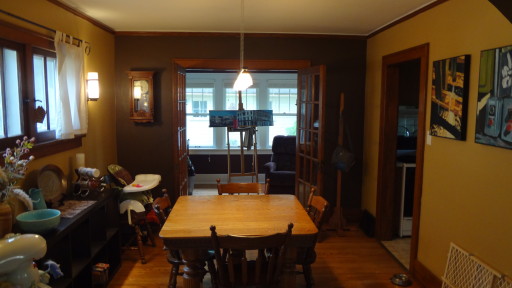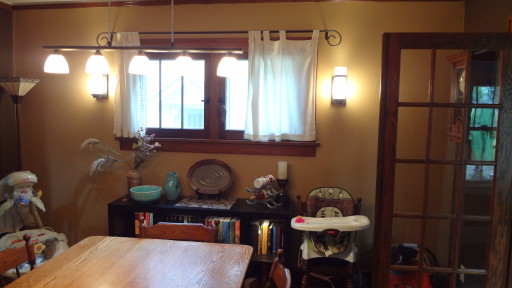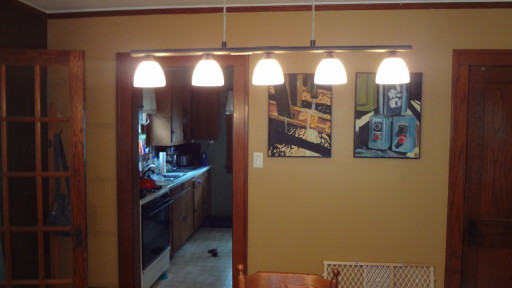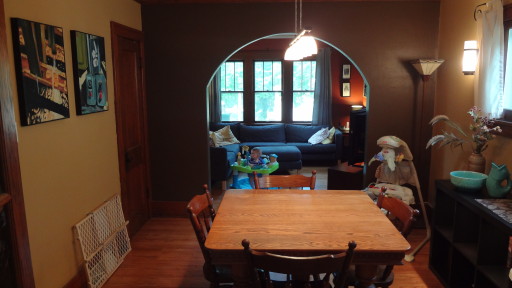 And here are the after shots.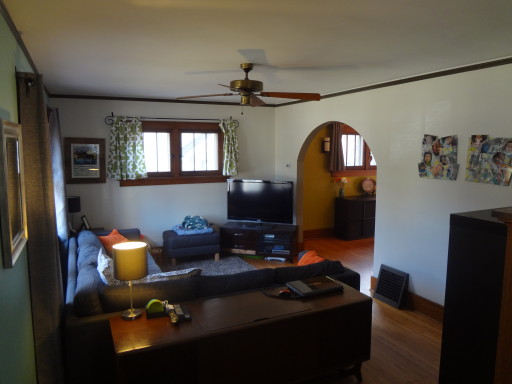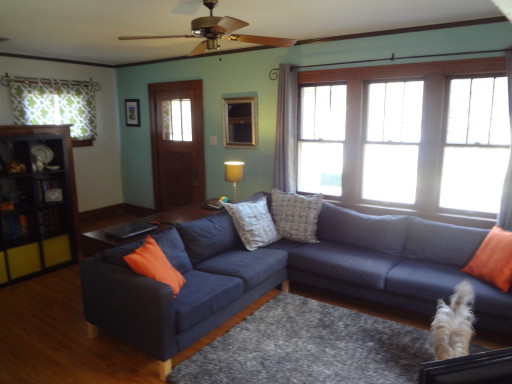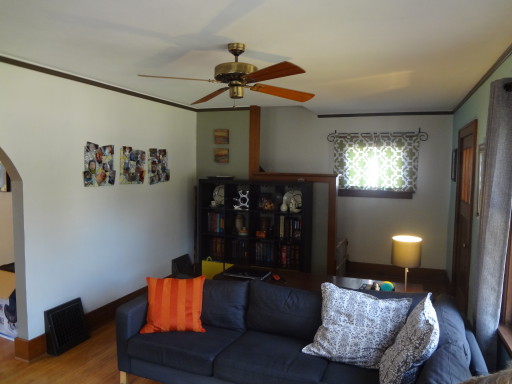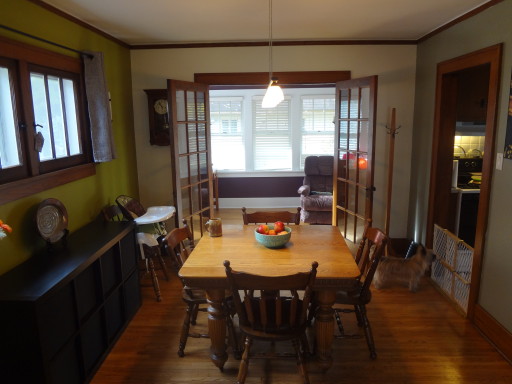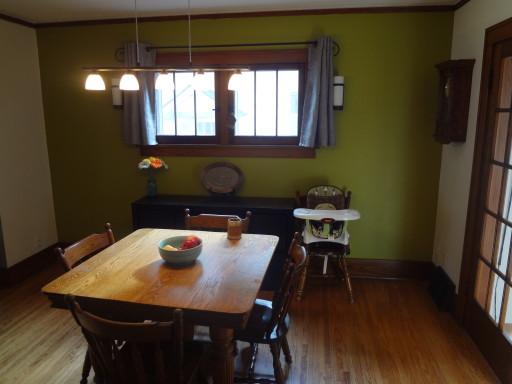 We repainted most of the walls a warm white (horseradish) to brighten everything up, then we painted one wall in each room "slate grey", just so it wasn't too much white and then each room got a bright accent wall. The living room is "Aqua Whisper" and the dining room is a custom color we created by mixing together all the green samples we bought. It's a grass green color. The kitchen was originally painted the aqua color, but then I repainted it "Orange Poppy". Aqua, green and orange is kind of a color theme I've been obsessed with lately and I like the mid-century modern feel of it. I then added bits of all three colors to each room, aqua dishes and orange flowers in the dining room, green curtains and orange pillows in the living room, and aqua and green towels in the kitchen. I don't know about you, but I think it really brightens the place up and makes the rooms feel bigger.