Thanksgiving Baking Extravaganza 2013
How did Meatloaf put it? "Don't be sad, cuz two out of three ain't bad." What about 1 out of 3, can I be sad then? This weekend reminded me that not all new recipes turn out. Just because something looks or sounds delicious doesn't mean it will be. I tried 3 new recipes for holiday desserts, one for each Thanksgiving dinner I attended, and I am only happy with 1 of them, and even that I'm not sure I'll make again. I am by no means an expert in the kitchen, so I'm not sure if my technique is to blame, or if these recipes just aren't to my liking. Either way, it was a disappointing weekend.
The first recipe was Creamy Pumpkin Pie Bars. I found this recipe on Pinterest and they looked so fabulous. I love pumpkin pie and was sure I was going to love these. Only I didn't. I can't say what was wrong, what I should have done differently, I just know they didn't taste good.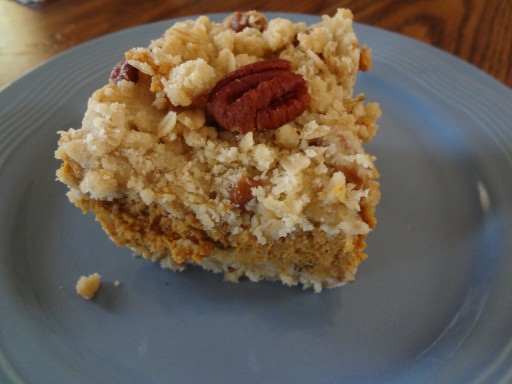 The second recipe was for Old Fashioned Pecan Pie. I was intrigued by this one because it uses maple syrup instead of corn syrup. It is from Cook's Country, and the folks at Cook's rarely let me down. The pie wasn't awful, but it was far too sweet. Of course that is true of any pecan pie, so maybe the issue is really that pecan pie isn't for me, not that there is anything wrong with this recipe in particular.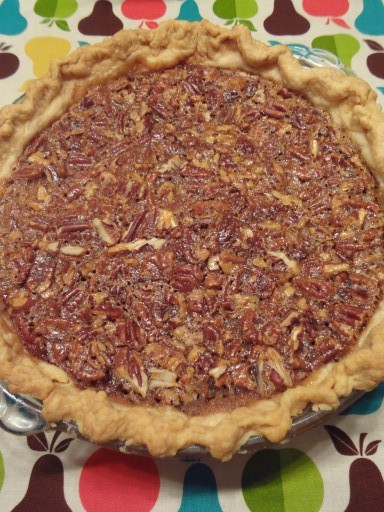 For my third Thanksgiving, I tried these Pecan Pie Bars. They are the winning recipe of the weekend, but I don't love them. They actually are delicious, and kind of addicting, but not really what I was expecting. The pecan topping is very hard and chewy, somewhere between caramel and toffee. I'm a bit afraid it might pull out some dental work. I guess I was expecting something closer to the texture of pecan pie, but that wouldn't really work in bar form. Anyway, if you like pecans and toffee, these are pretty good.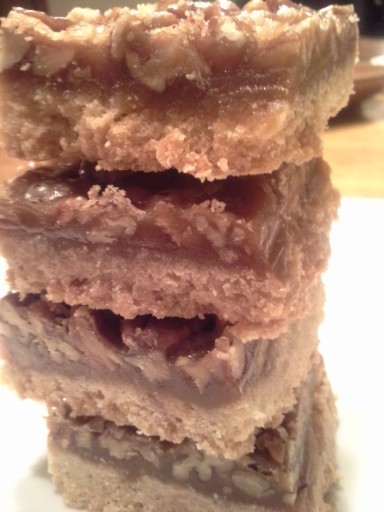 And then lastly, since I was disappointed in the new recipes, I decided to bake something I knew would be fabulous. Ryan and been bugging me to make some chocolate chip cookies for months, and so I finally gave in. These cookies are perfect. Soft and chewy on the inside, crispy on the edges, with deep caramel and toffee flavor. Seriously you can't go wrong.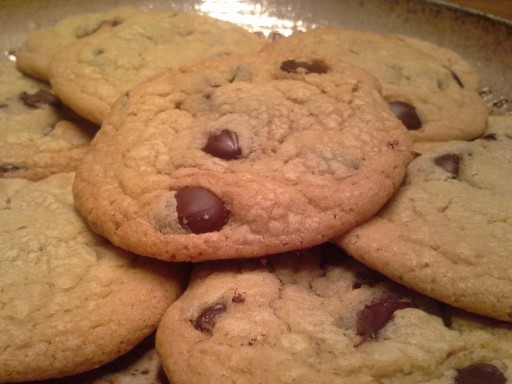 Stay tuned for individual posts with more detail on each recipe. Happy Thanksgiving everyone!