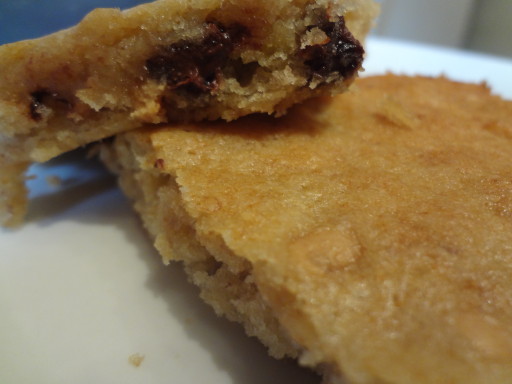 These started out as banana chocolate chip bars. But one day I had already started a batch when I realized I was low on chocolate chips. But I did have some left over peanut butter chips. Decided to throw them in with the chocolate chips I had, and Fat Elvis Bars were born. Actually, Banana Bars with chocolate and peanut butter chips were born, but that name doesn't really roll off the tongue. It wasn't until I was at an ice cream shoppe selling a banana ice cream with chocolate and peanut butter swirls called Fat Elvis that the bars received their current name.
These bars are deliciously moist and cakey with the perfect amount banana flavor. They are one of my go to recipes when I need a quick easy dessert or dish to pass. They are super easy to make, and I usually have the ingredients on hand. And they always go over well. Ryan described them as such, "they're like crack, delicious, delicious crack." Seriously, with a pan open on the counter, it was impossible to walk through the kitchen without cutting off a sliver, or hunk, or half a pan. Seriously, they're good.
The recipe is very easy. I took step-by-step photos, but decided not to bother with a tutorial, since it was 10 photos of my mixing bowl, not very exciting. My only tip would be to cook the bars longer than you might think you need to. You don't want to burn them, but make sure the top of the bars is really golden brown. They are very moist and mine almost always end up tasting a bit undercooked. They are still delicious, just a bit gooey, but they are better when they are properly done.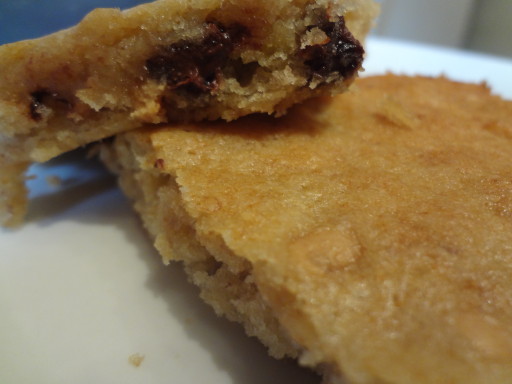 Fat Elvis Bars
2013-10-31 12:20:47
banana bars with chocolate and peanut butter chips
Ingredients
3/4 cup butter, softened
2/3 cup sugar
2/3 cup brown sugar
1 egg
1 tsp vanilla
2 ripe bananas, mashed
2 cups flours
2 tsp baking powder
1/2 tsp salt
4 ounces chocolate chips
4 ounces peanut butter chips
Instructions
Preheat oven to 350 degrees. Grease and flour a 13 x 9 pan.
Cream butter and sugars until fluffy. Add egg and vanilla; beat well. Stir in banana.
Stir together flour, baking powder and salt. Add to creamed mixture. Beat well. Stir in chocolate and peanut butter chips.
Spread in prepared pan. Bake for 25 minutes or until golden brown.
Adapted from The Big River Cookbook
Adapted from The Big River Cookbook
Crafty Cori Strikes Again http://craftycori.com/