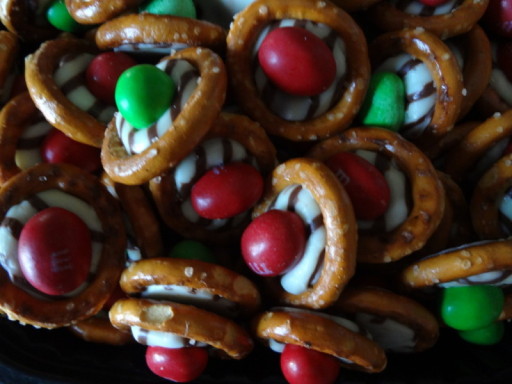 These are so easy I don't know if you can even call them a recipe. The hardest part is unwrapping the candies. Nonetheless they are a quick, easy, and delicious edition to any holiday cookie tray.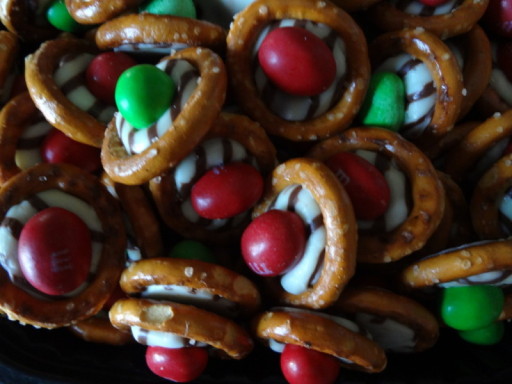 Pretzel Kisses
2013-09-23 22:12:58
Ingredients
Pretzels, preferably ring shaped
Hershey Hugs candies, unwrapped
M&Ms
Instructions
Preheat the oven to 350. Line a cookie sheet with parchment paper.
Lay out pretzels on cookie sheet. Place a hug on/in each pretzel.
Place in oven for 2-3 minutes. Just long enough for the hug to soften, not long enough to melt completely or burn.
Immediately after removing from oven, use an M&M to "smoosh" down the tip of the hug, causing the melted hug to fill the pretzel ring.
Cool until firm.
Notes
Rolo Variation - Substitute Rolos for Hugs and Pecan Halves for M&Ms. Tastes like a Turtle.
Crafty Cori Strikes Again http://craftycori.com/